December 21, 2016
Radiation Dose to Head & Neck Tied to Thyroid Dysfunction Risk
Findings in patients with head and neck cancer receiving RT; female sex, concurrent chemo up risk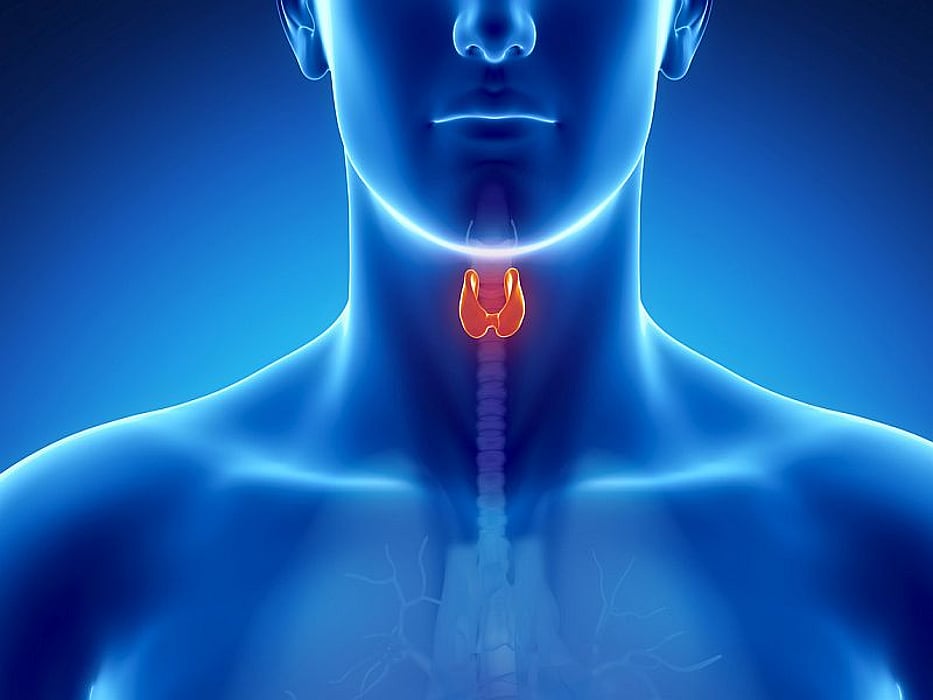 WEDNESDAY, Dec. 21, 2016 (HealthDay News) -- For patients with head and neck cancer receiving radiotherapy (RT), thyroid dysfunction is a dose-related complication, with increased risk for female sex and concurrent chemotherapy, according to a study published online Dec. 1 in Head & Neck.
Stella Ling, M.D., M.P.H., from The Ohio State University in Columbus, and colleagues reviewed records of 102 patients, who received RT from 2008 to 2010, to assess thyroid function. The authors grouped abnormalities as none, transient, or permanent; and overt or subclinical.
The researchers found that the incidence of any thyroid abnormality was 39.2 percent at a median follow-up of 33.5 months (women versus men, 50 versus 35 percent). Overall, 24.5 percent had permanent dysfunction, with higher incidence for women versus men (42.9 versus 17.6 percent; P = 0.0081). There was a strong correlation for permanent abnormalities with the half maximal inhibitory dose (P = 0.0275). There was also a correlation between the volume of the thyroid receiving 50 Gy and thyroid dysfunction after radiotherapy (P = 0.0316). Permanent dysfunction was increased with concurrent chemotherapy (P = 0.0008).
"Radiation-induced hypothyroidism is clearly a dose-related complication of head and neck RT," the authors write. "Female sex and use of concurrent chemotherapy predict for an increased risk of RT-related thyroid dysfunction."
Physician's Briefing