December 18, 2018
Liver Proton Density Fat Fraction Drops After Bariatric Surgery
New MRI technique to monitor liver fat shows normalization after a mean of 22.5 weeks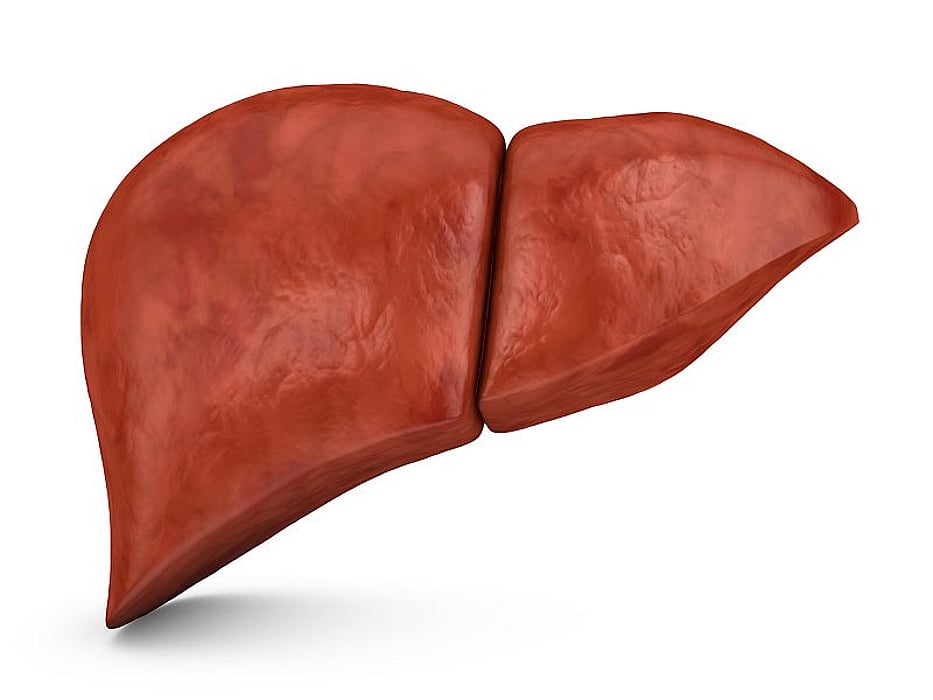 TUESDAY, Dec. 18, 2018 (HealthDay News) -- The average liver proton density fat fraction (PDFF) normalizes by a mean of 22.5 weeks after bariatric surgery, according to a study published online Dec. 18 in Radiology.
B. Dustin Pooler, M.D., from the University of Wisconsin School of Medicine and Public Health in Madison, and colleagues monitored liver fat before and after bariatric surgery using quantitative chemical shift-encoded (CSE) magnetic resonance imaging (MRI) in a prospective study. The authors recruited 126 participants with obesity who were undergoing evaluation for bariatric surgery and following a very low calorie diet (VLCD) preoperatively. Participants underwent CSE MRI measuring of liver PDFF before and after VLCD (two to three weeks and one to three days before surgery, respectively) and at one, three, and six to 10 months after surgery.
Fifty participants completed the study. The researchers found that the mean PDFF decreased to 4.9 ± 3.4 percent and mean body mass index decreased to 34.5 ± 5.4 kg/m² by six to 10 months after surgery. The mean estimated time was 22.5 ± 11.5 weeks for PDFF normalization. The only strong predictor for both change in PDFF and time to PDFF normalization was initial PDFF.
"There's no reason this clinical tool can't be used to monitor all sorts of weight loss patients," Pooler said in a statement. "We want patients and physicians to know that this is an option for them."
Several authors disclosed financial ties to the pharmaceutical and medical device industries.
Physician's Briefing