December 24, 2014
High Yield With Radiologist Recommendation for Chest CT
Recommendation for chest CT to assess abnormal finding often yields clinically relevant findings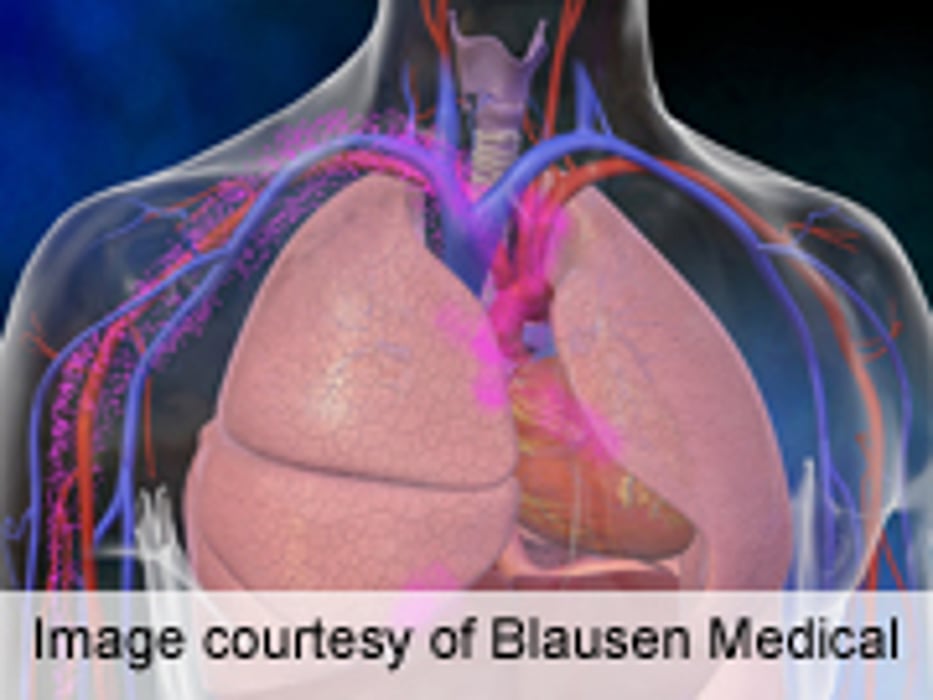 WEDNESDAY, Dec. 24, 2014 (HealthDay News) -- Chest computed tomography (CT) examinations recommended by a radiologist to assess abnormal chest radiographic findings have a high yield of clinically relevant findings, according to research published online Dec. 22 in Radiology.
H. Benjamin Harvey, M.D., from Massachusetts General Hospital in Boston, and colleagues reviewed 29,138 outpatient chest radiographic examinations to identify studies that included a recommendation for chest CT imaging. Chest CT images were reviewed to determine whether there was an abnormality that prompted the recommendation. Corresponding abnormalities were categorized as clinically relevant or not clinically relevant, based on the need for further work-up or treatment.
The researchers found that 4.5 percent of outpatient chest radiographic examinations contained a recommendation for chest CT examination. The likelihood of chest CT examination increased with increasing patient age (P < 0.001) and positive smoking history (P = 0.001). Within the year after the index chest radiographic examination, 65.4 percent of patients within this subset who met inclusion criteria underwent chest CT examination. There were clinically relevant corresponding abnormalities in 41.4 percent of chest CT images, nonclinically relevant corresponding abnormalities in 20.6 percent, and no corresponding abnormalities in 38.1 percent of cases. In 8.1 percent of cases, the authors detected newly diagnosed, biopsy-proven malignancies.
"A radiologist recommendation for chest CT to evaluate an abnormal finding on an outpatient chest radiographic examination has a high yield of clinically relevant findings," the authors write.
One author disclosed financial ties to the medical device industry.
Physician's Briefing