May 8, 2014
ARRS: Breast Tomosynthesis Cuts Ultrasound, Biopsies
Also results in a higher positive predictive value for cancer compared to 2D mammography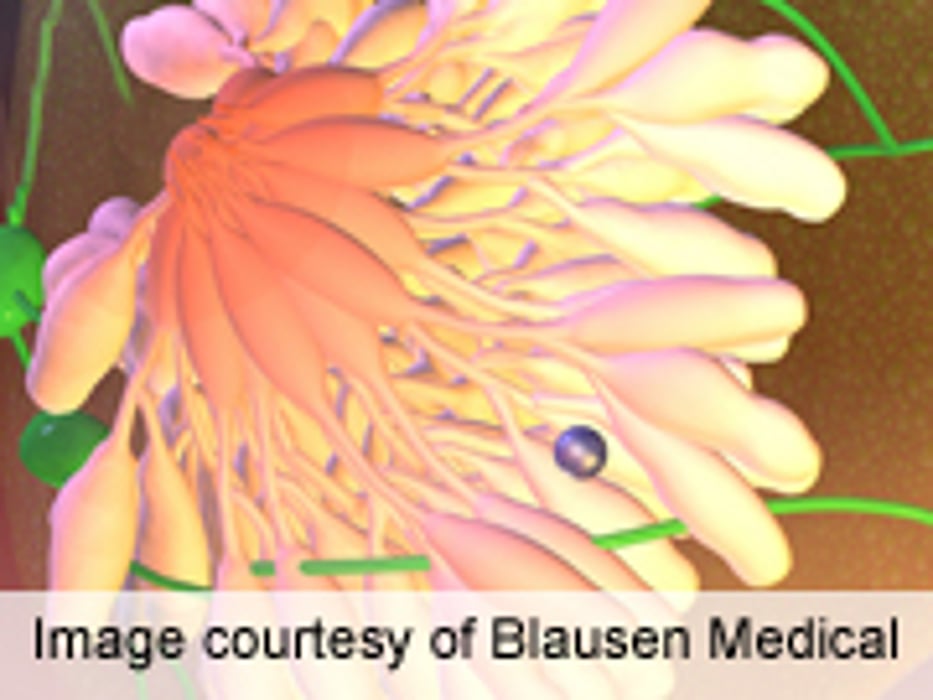 THURSDAY, May 8, 2014 (HealthDay News) -- Breast tomosynthesis during diagnostic screening mammography results in less use of ultrasound, fewer biopsies, and higher positive predictive value (PPV) for cancer, according to a study presented at the annual meeting of the American Roentgen Ray Society, held from May 4 to 9 in San Diego.
Brandi Nicholson, M.D., from the University of Virginia in Charlottesville, and colleagues retrospectively reviewed patients recalled from screening for both one- and two-view focal asymmetric density (FAD) in three groups: a Pre-Tomo Group (PT) from July to October 2011 (238 patients); a No-Tomo (NT) Group from April to July 2012 (145 patients); and a Yes-Tomo (YT) Group from April to July 2012 (149 patients). Dual acquisition tomosynthesis imaging was used.
The researchers found that based on 532 patients there were no differences between the YT and NT groups for one- or two-view FAD at screening. The YT group had significantly fewer additional full views performed, compared to both the PT group (P < 0.001) and the NT group (P < 0.001). The YT group also had significantly less ultrasound performed compared to both the PT group (P < 0.001) and the NT group (P < 0.001). For the PT, NT, and YT groups, the PPV for Breast Imaging Reporting and Data System category 4 and 5 breast lesions together was 21.4, 17.4, and 66.7 percent, respectively.
"Tomosynthesis has been evaluated in screening populations and been shown to decrease recall rates," Nicholson said in a statement. "But studies in the diagnostic setting are lacking."
Physician's Briefing