February 7, 2014
New Technique Ups Detection Rate in Screening Mammography
Increased DCIS subsequent screening rate with direct radiography photon-counting system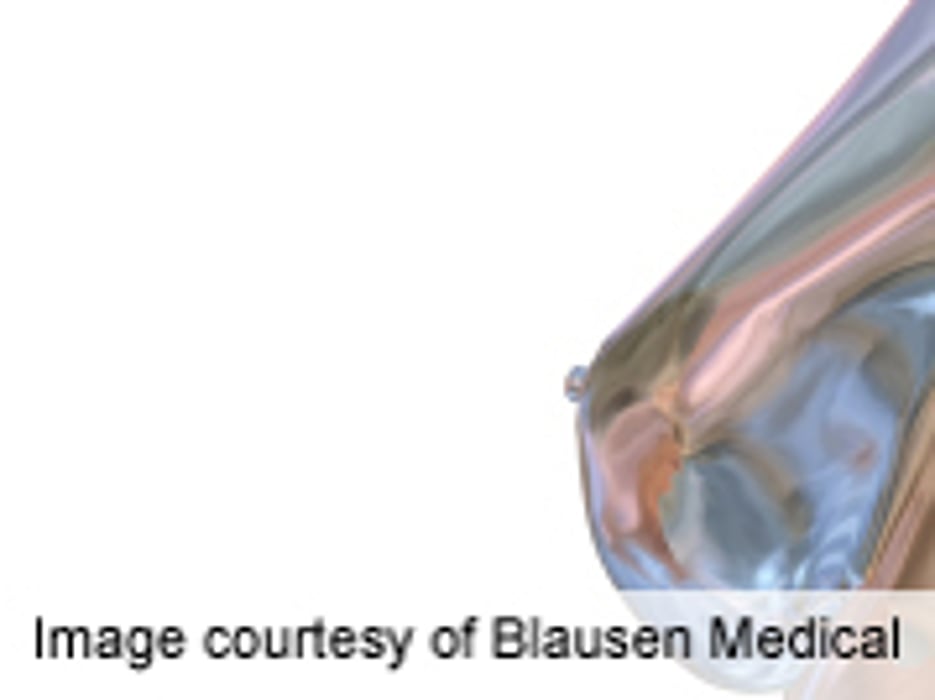 FRIDAY, Feb. 7, 2014 (HealthDay News) -- Digital mammography screening with a direct radiography (DR) photon-counting system has good diagnostic performance, according to a study published online Feb. 4 in Radiology.
Stefanie Weigel, M.D., from the University Hospital Muenster in Germany, and colleagues examined screening performance of a DR photon-counting system (13,312 women) compared with statewide screening units with different digital technologies (993,822 women) using data from the North Rhine-Westphalian mammography screening program (2009 to 2010). Diagnostic performance was evaluated and included cancer detection rate, recall rate, and proportion of small invasive cancers and ductal carcinoma in situ (DCIS).
The researchers found that, for DR photon counting, the cancer detection rate for subsequent screenings was higher than statewide rates (0.76 versus 0.59 percent; P = 0.05), with a higher rate of recall (5.4 versus 3.3 percent; P = 0.001). For invasive cancers up to 10 mm, detection was high for initial and subsequent DR photon-counting screenings (40 and 42 percent, respectively), but the rates were not significantly different from statewide rates (initial: 31.6 percent; P = 0.50 and subsequent: 32.5 percent; P = 0.25). For DCIS, the subsequent screening rate was higher for DR photon counting (0.23 percent) than statewide screening (0.12 percent) and conventional DR (0.12 percent; P = 0.01 and 0.025, respectively). Compared with conventional DR, the mean glandular dose was significantly lower for DR photon counting (P = 0.0001 for craniocaudal and mediolateral oblique views).
"The higher cancer detection resulting from the use of the DR photon-counting scan system is due to high detection of both small, invasive cancers and ductal carcinoma in situ," Walter Heindel, M.D., one of the study coauthors, said in a statement.
Abstract
Full Text (subscription or payment may be required)
Physician's Briefing