April 26, 2016
Tomosynthesis Beneficial for Dense, Nondense Breasts
Second study shows wide state-level variation in understandability of dense breast notifications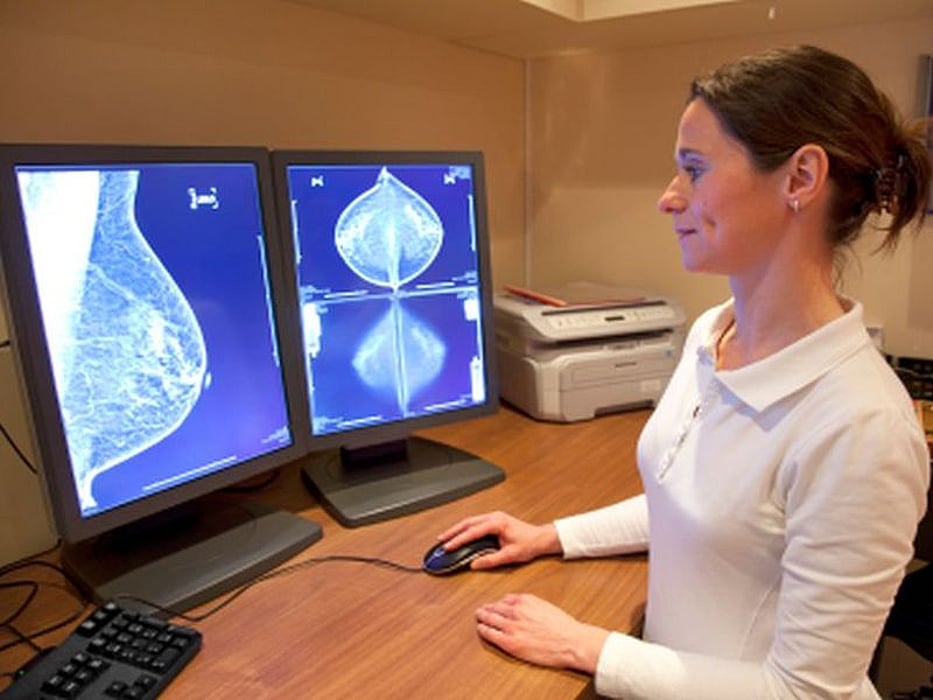 TUESDAY, April 26, 2016 (HealthDay News) -- The addition of tomosynthesis to mammography is beneficial for women with dense and nondense breasts, and the readability of dense breast notifications (DBNs) vary by state, according to two research letters published in the April 26 issue of the Journal of the American Medical Association.
Elizabeth A. Rafferty, M.D., from Massachusetts General Hospital in Boston, and colleagues examined the differential screening performance of digital mammography combined with tomosynthesis in patients with nondense and dense breasts. The researchers found that with use of tomosynthesis, recall rates per 1,000 screens decreased from 90 to 79 in nondense breasts and from 127 to 109 in dense breasts (both P < 0.001). Positive predictive value of recalls and cancer detection rates increased in both groups. With tomosynthesis there was an increase in invasive cancer detection rates per 1,000 screens, from 3.0 to 4.0 in nondense breasts and from 2.9 to 4.2 in dense breasts (both P < 0.001).
Nancy R. Kressin, Ph.D., from the Veterans Affairs Boston Healthcare System, and colleagues compared the content, readability, and understandability of DBNs across states. The researchers found that as of Jan. 1, 2016, 24 states required DBNs, of which 83 percent mandated specific language; four of the states only mandated required components. Most DBNs exceeded the recommended reading level (mean 11.1 versus recommended grades 7 to 8). All DBNs scored poorly on understandability. Widespread discordance was noted between states' DBN readability and corresponding basic literacy levels.
"Such problems may create uncertainty for women attempting to make personalized decisions about supplemental screening," Kressin and colleagues write.
The Rafferty study was funded by Hologic.
Full Text - Rafferty (subscription or payment may be required)
Full Text - Kressin (subscription or payment may be required)
Physician's Briefing