November 26, 2013
RSNA: Left Gastric Artery Embolization Ups Weight Loss
Findings among patients with upper GI bleeding undergoing transarterial embolization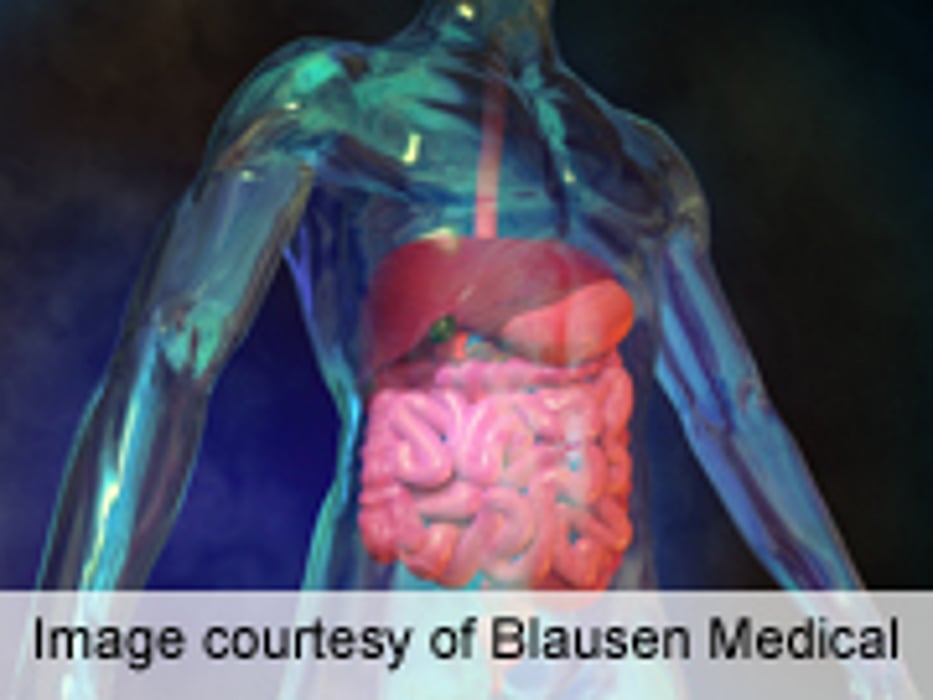 TUESDAY, Nov. 26, 2013 (HealthDay News) -- Left gastric artery embolization improves weight loss among patients with upper gastrointestinal bleeding treated with transarterial embolization, according to a study presented in advance of the annual meeting of the Radiological Society of North America, held from Dec. 1 to 6 in Chicago.
Rahmi Oklu, M.D., Ph.D., from Harvard Medical School in Boston, and colleagues conducted a retrospective analysis of electronic medical records to examine post-procedural weight loss in patients after left gastric artery embolization for upper gastrointestinal bleeding. The analysis included 15 patients in an experimental group (mean age, 66.1 years) and 18 age-matched controls (mean age, 63.5 years) who had undergone embolization of an artery other than the left gastric artery for upper gastrointestinal bleeding.
The researchers found that in the experimental group there was a 7.9 percent decrease in body weight post-procedure (from 189.1 lbs to 174.5 lbs). In the control group there was a 1.2 percent decrease in body weight (from 164.7 lbs to 162.8 lbs). Post-procedural weight loss was significantly greater in the experimental versus the control group (P = 0.001).
"Embolizing the left gastric artery may be a potential bariatric treatment for weight loss and an alternative to other invasive procedures," Oklu said in a statement. "This is an important data point in the development of a new clinical tool for the treatment of obesity."
Physician's Briefing