May 22, 2013
COPD May Be Over-Diagnosed Among Uninsured
Patients thought to have lung condition were re-evaluated in small study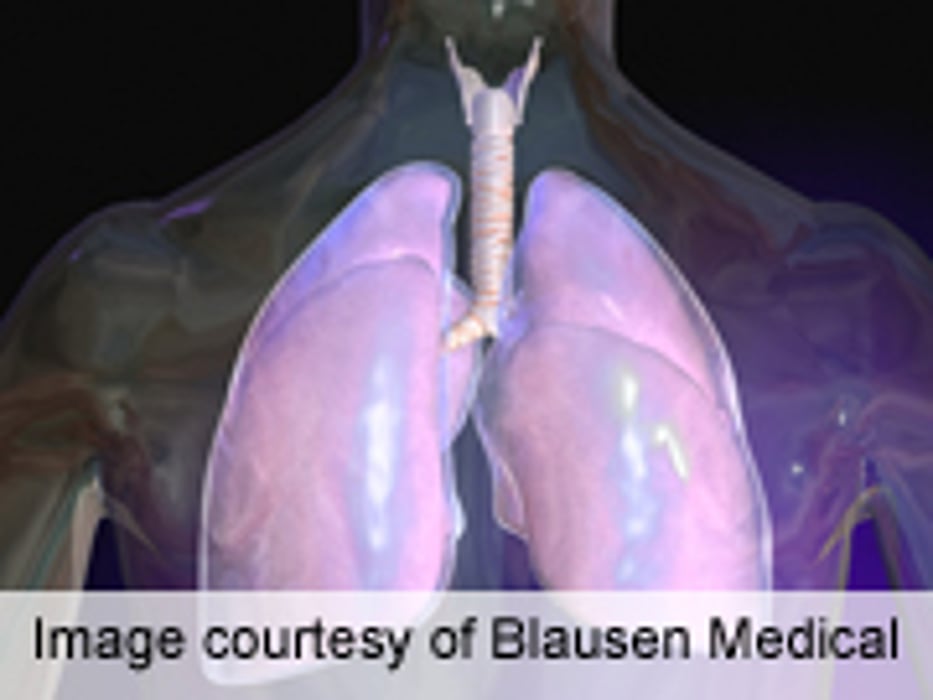 WEDNESDAY, May 22, 2013 (HealthDay News) -- Roughly four in 10 uninsured patients who have been diagnosed with chronic obstructive pulmonary disease (COPD) actually do not have the lung disease, a small new study suggests.
At issue: Faulty diagnoses were made based on an evaluation of symptoms, rather than by means of the so-called "gold standard" disease test known as spirometry, which shows how well a patient's lungs are working by measuring the amount of air they can exhale and how long that takes.
The study is scheduled for presentation Wednesday at the American Thoracic Society annual meeting in Philadelphia. The data and conclusions should be viewed as preliminary until published in a peer-reviewed journal.
COPD is a progressive disease that makes it hard to breathe. Symptoms include coughing, wheezing, shortness of breath and chest tightness, according to the U.S. National Heart, Lung, and Blood Institute. Cigarette smoking is the top cause of COPD.
"While there have been many studies of the under-diagnosis of COPD, there has not been a U.S.-based study that has quantified the problem of over-diagnosis," Dr. Christian Ghattas, a second-year medical resident at Saint Elizabeth Health Center in Youngstown, Ohio, said in a society news release. "And yet, the cost of treating someone for COPD is high."
How high? The study team cited statistics suggesting the cost exceeds $4,100 per year.
The researchers re-evaluated 80 patients, average age 53, being treated at a federally funded health center based in Akron, Ohio, that is designed to offer medical care to the uninsured and Medicaid patients. All the patients had been diagnosed in 2011 or 2012 as having COPD or as needing an inhaler device often given to treat COPD.
Investigators found that less than 18 percent of the patients had undergone spirometry testing, despite a Global Obstructive Lung Disease recommendation that COPD not be diagnosed without such a test.
Once conducted, spirometry testing revealed that nearly 43 percent of the patients did not have any obstruction that could be construed as COPD.
What's more, another quarter of the patients had a reversible condition that is more typical of asthma than COPD.
"We were shocked at the percentage," Ghattas said. He noted that, overall, probably half the patients were misdiagnosed.
"Although the number of patients in our study was small, I believe this study is representative of an uninsured and underserved patient population," he added. "However, the findings might be different among patients who are insured. They might be higher or lower. We simply don't know," Ghattas said.
But, "it is obviously detrimental to be on medications that won't work for you," Ghattas cautioned. "You won't feel better -- and that by itself can take a psychological toll -- and you may experience side effects that can compromise other aspects of your health."
More information
For more on COPD, visit the U.S. National Heart, Lung, and Blood Institute.
SOURCE: American Thoracic Society, news release, May 22, 2013
Consumer News