April 9, 2014
Milk Tied to Slower Arthritis Progression in Women
In men there was no significant association between milk intake and knee osteoarthritis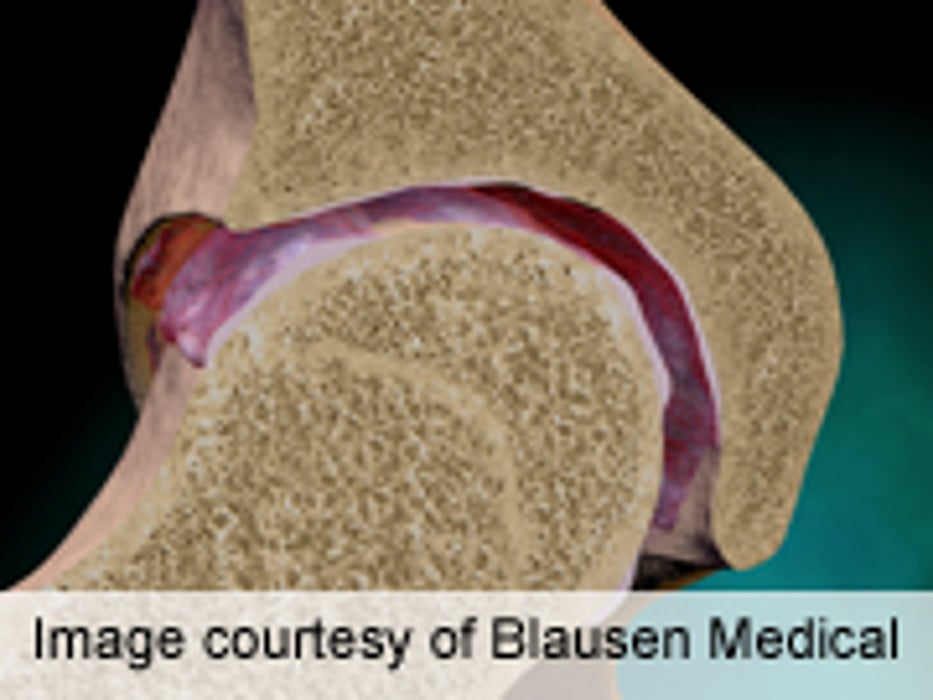 WEDNESDAY, April 9, 2014 (HealthDay News) -- Frequent milk consumption may be associated with reduced osteoarthritis (OA) progression in women, according to a study published April 6 in Arthritis Care & Research.
Bing Lu, M.D., Dr.P.H., from Brigham & Women's Hospital in Boston, and colleagues analyzed data from 2,148 participants (3,064 knees) in the Osteoarthritis Initiative. Knee OA was verified with radiographic examination, and dietary data was assessed with a Block Brief Food Frequency Questionnaire at baseline.
The researchers found a significant dose-response relationship between baseline milk intake and adjusted mean decrease of joint space width (JSW) in women (P = 0.014). The mean decreases of JSW were 0.38 mm, 0.29 mm, 0.29 mm and 0.26 mm for increasing levels of milk intake (none, ≤3, 4 to 6, and ≥7 glasses/week, respectively). There was no significant association between milk consumption and the decreases of JSW in men.
"Our results suggest that frequent milk consumption may be associated with reduced OA progression in women," the authors write.
Abstract
Full Text (subscription or payment may be required)
Physician's Briefing