April 15, 2014
Tripterygium Wilfordii Hook F Found Effective in Active RA
Methotrexate + Tripterygium wilfordii Hook F combo more effective than MTX monotherapy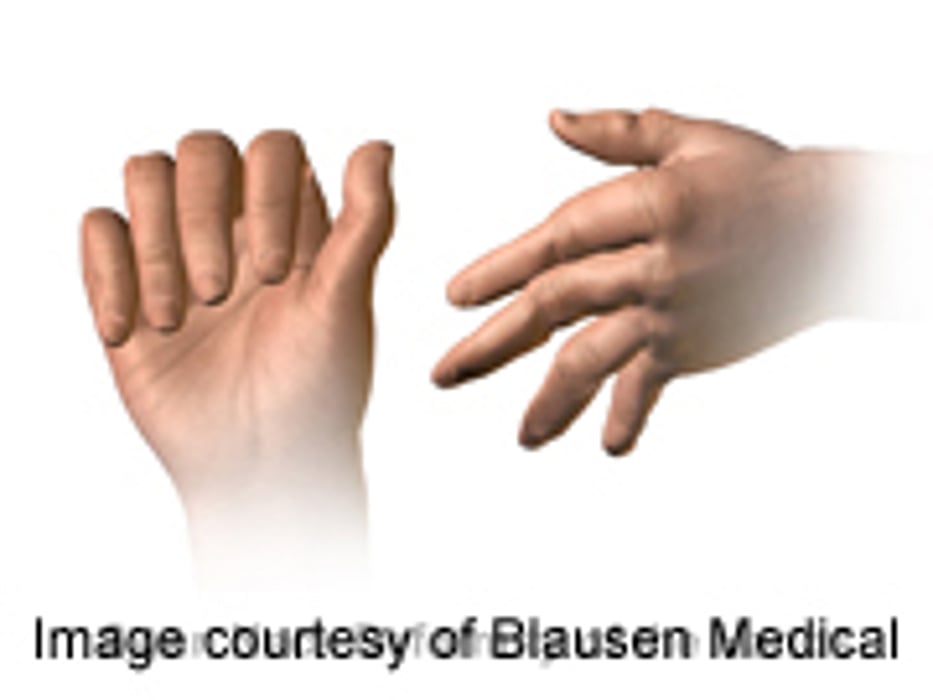 TUESDAY, April 15, 2014 (HealthDay News) -- Herbal Tripterygium wilfordii Hook F (TwHF) is effective for the treatment of active rheumatoid arthritis (RA) in disease-modifying antirheumatic drug-naive patients, according to a study published online April 14 in the Annals of the Rheumatic Diseases.
Qian-wen Lv, from the Peking Union Medical College Hospital in Beijing, and colleagues randomly assigned 207 patients with RA (1:1:1) to receive either methotrexate (MTX) 12.5 mg once a week or TwHF 20 mg three times a day, or the two in combination. Eighty-four percent of patients completed the trial. The 28-joint count Disease Activity Score was used to assess reductions in active RA and, if these reductions were <30 percent at 12 weeks, patients were switched to MTX+TwHF.
The researchers found that the proportion of patients reaching the American College of Rheumatology (ACR) 50 response criteria at week 24 were: 46.4 percent of 69 in the MTX, 55.1 percent of 69 in the TwHF, and 76.8 percent of 69 in the MTX+TwHF group (TwHF versus MTX monotherapy, P = 0.014; MTX+TwHF versus MTX monotherapy, P = 0.001). At week 24, similar significant patterns were seen for ACR20, ACR70, clinical Disease Activity Index good responses, European League Against Rheumatism good response, remission rate, and low disease activity rate. All treatment arms achieved similar significant improvement in the Health Assessment Questionnaire and 36-item Short-Form Health Survey questionnaire scores from baseline to week 24 (P < 0.05).
"TwHF monotherapy was not inferior to, and MTX+TwHF was better than, MTX monotherapy in controlling disease activity in patients with active RA," the authors write.
Abstract
Full Text (subscription or payment may be required)
Physician's Briefing