August 28, 2012
Pharmacist-Led Intervention Benefits Knee Osteoarthritis
Pharmacist-initiated multidisciplinary intervention can improve quality of care, outcomes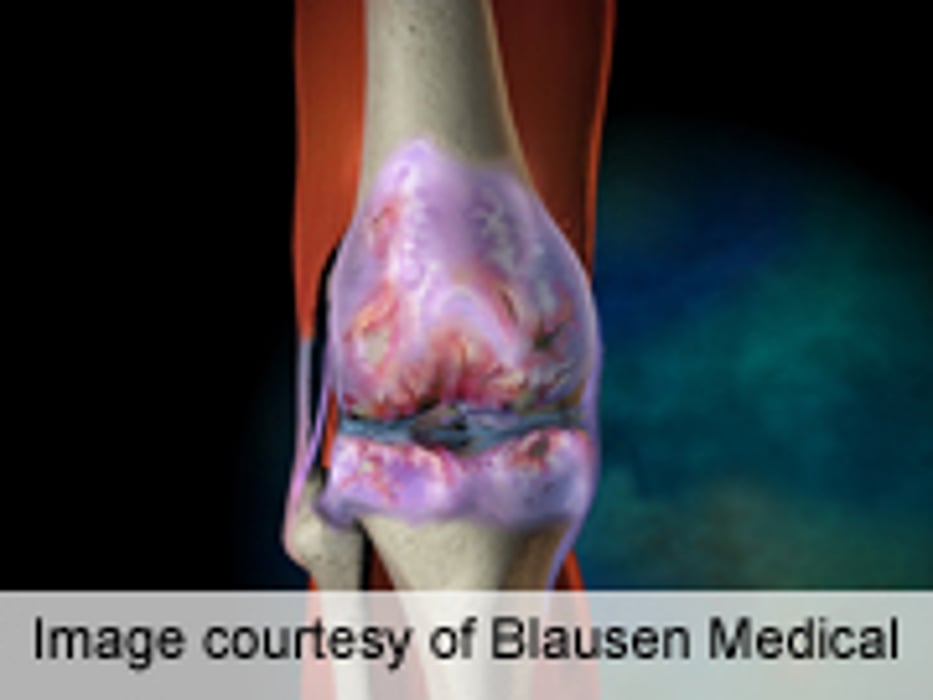 TUESDAY, Aug. 28 (HealthDay News) -- Community-based pharmacists can initiate a coordinated care strategy to better identify knee osteoarthritis (OA) and improve function, pain, and quality of life, according to a study published online Aug. 28 in Arthritis Care & Research.
Carlo A. Marra, Pharm.D., Ph.D., from the Providence Health Care Research Institute in Vancouver, Canada, and colleagues conducted a randomized, controlled trial involving patients with knee OA, with pharmacies providing either an intervention (73 patients) or usual care (66 control patients). The pharmacist-led multidisciplinary intervention consisted of a validated knee OA screening questionnaire, education, pain management, physical therapist-led exercise, and communication with the primary care doctor, while usual care was an educational pamphlet.
The researchers found that, compared with the control arm, the overall quality indicator pass rate was significantly higher in the intervention group (difference of 45.2 percent). At three and six months, the intervention care group experienced significant improvements in the Western Ontario and McMaster Universities Osteoarthritis Index global, pain, and function scores; the Paper Adaptive Test-5D (PAT-5D) daily activity scores; and the Health Utilities Index Mark 3 single-attribute pain score. At six months, improvements were noted in the PAT-5D pain scores and the Lower Extremities Function Scale scores.
"These results suggest that community pharmacists can effectively launch a multidisciplinary intervention to address the gaps in OA patient care, including identification and utilization of pharmacological and non-pharmacological treatment options," the authors write. "Considering the rising prevalence of OA and the associated personal and societal costs, these findings have important implications for efficient referral to prevention and intervention programs."
Abstract
Full Text (subscription or payment may be required)
Physician's Briefing