June 6, 2014
Periodontitis Independently Tied to Rheumatoid Arthritis
Periodontitis may shape autoantibody reactivity with rheumatoid arthritis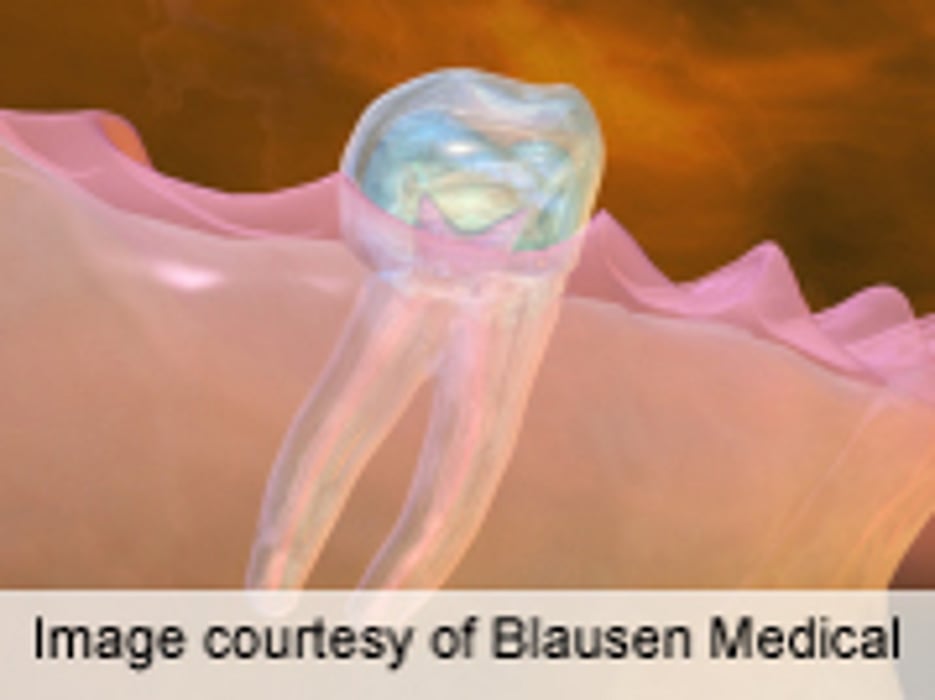 FRIDAY, June 6, 2014 (HealthDay News) -- Periodontitis (PD) is independently associated with established seropositive rheumatoid arthritis (RA), according to a study published in the May issue of Arthritis & Rheumatology.
Ted R. Mikuls, M.D., from the Omaha VA Medical Center in Nebraska, and colleagues conducted a standardized periodontal examination of 287 patients with RA and 330 patients with osteoarthritis. Single-nucleotide polymorphisms from the extended major histocompatibility complex were used to determine HLA-DRB1 status. The presence of Porphyromonas gingivalis was assessed using polymerase chain reaction.
The researchers found that the presence of PD was more common in patients with RA and patients with anti-citrullinated protein antibody-positive RA versus controls (35 and 37 percent, respectively, versus 26 percent; P = 0.022 and 0.006, respectively). The levels of anti-P. gingivalis and the frequency of P. gingivalis positivity did not differ between RA patients and controls. Increased swollen joint counts (P = 0.004), greater disease activity score using C-reactive protein level (P = 0.045), and higher total Sharp scores of radio-graphic damage (P = 0.015) were associated with the presence of PD. The associations of PD with established seropositive RA remained independent of all covariates examined, including evidence of P. gingivalis infection.
"Both PD and P. gingivalis appear to shape the autoreactivity of RA," the authors write. "In addition, these results demonstrate an independent relationship between PD and established seropositive RA."
Abstract
Full Text (subscription or payment may be required)
Physician's Briefing