November 11, 2015
ACR: Tai Chi Offers Similar Benefits to PT for Knee OA
WOMAC pain score improvement similar at 12 weeks; pain medication use reduced in both groups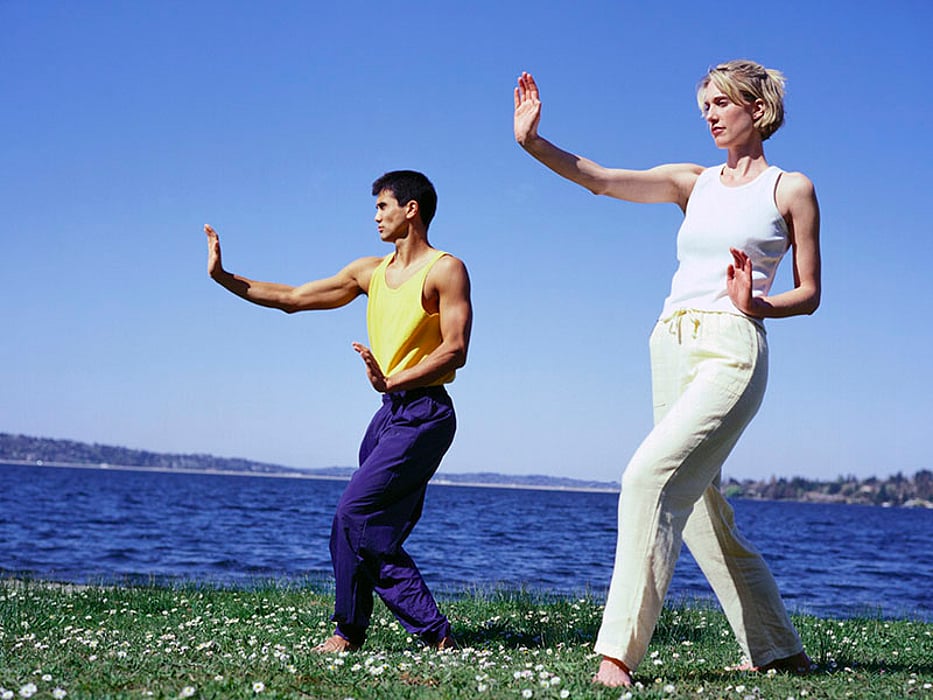 WEDNESDAY, Nov. 11, 2015 (HealthDay News) -- For patients with knee osteoarthritis, Tai Chi and physical therapy (PT) lead to similar improvements in pain and other outcomes, according to a study presented at the annual meeting of the American College of Rheumatology, held from Nov. 6 to 11 in San Francisco.
Chenchen Wang, M.D., from the Tufts University School of Medicine in Boston, and colleagues randomized 204 adults ≥40 years meeting the American College of Rheumatology criteria for knee OA to 12 weeks of classical Yang style Tai Chi (106 participants) or to a standard PT regimen (98 participants).
The researchers found that WOMAC (Western Ontario and McMaster Universities Arthritis Index) pain scores improved by 167 points in the Tai Chi group and by 143 points in the PT group (P = 0.16). Significantly greater improvements were seen in the Short Form-36 Physical Component score and the Beck depression score in the Tai Chi group (P = 0.01 and 0.008, respectively). Other outcomes did not differ between the groups at 12 weeks. No serious adverse events were reported. In both groups, pain medication use was reduced compared to baseline; the reductions did not differ between the groups.
"Patients and their physicians should discuss Tai Chi as a therapy option, but it is important that patients work with a seasoned instructor with five to 10 years of experience working with people who have OA to ensure they are receiving proper instruction," Wang said in a statement.
Physician's Briefing