December 14, 2015
Medial Not Lateral Femorotibial Cartilage Change Predictive of OA
Loss of medial femorotibial cartilage thickness linked to radiographic and pain progression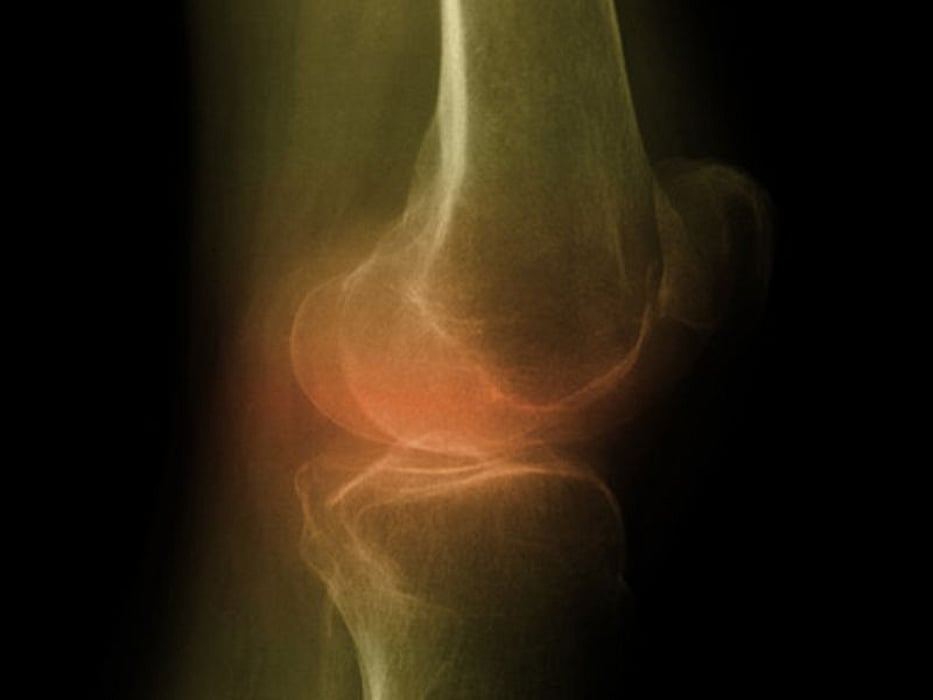 MONDAY, Dec. 14, 2015 (HealthDay News) -- For patients with knee osteoarthritis (OA), cartilage thickness change is associated with radiographic and pain progression, according to a study published in the December issue of Arthritis & Rheumatology.
Felix Eckstein, M.D., from the Paracelsus Medical University in Salzburg, Austria, and colleagues conducted a nested case-control study involving 600 knees to examine the correlation between cartilage thickness change over 24 months and knee OA progression. Data were included for 194 case knees, with both radiographic and pain progression at 24 to 48 months from baseline, and for 406 knees with neither radiographic nor pain progression (200 knees), with radiographic progression only (103 knees), or with pain progression only (103 knees).
The researchers found that central medial femorotibial compartment thickness loss correlated with case status (odds ratio, 1.9; P < 0.0001). The correlation with case status reached significance for both the central femur and the central tibia (odds ratios, 1.8 and 1.6, respectively). There was no significant correlation for lateral femorotibial compartment cartilage thickness loss with case status. Reduced central medial femorotibial compartment cartilage thickness correlated strongly with radiographic progression (odds ratio, 4.0; P < 0.0001) and weakly with pain progression (odds ratio, 1.3; P < 0.01).
"Loss of medial femorotibial cartilage thickness over 24 months is associated with the combination of radiographic and pain progression in the knee, with a stronger association for radiographic progression," the authors write.
The study, the Foundation for the NIH Osteoarthritis Biomarkers Consortium, and the Osteoarthritis Initiative were partially supported by pharmaceutical and/or medical device companies.
Abstract
Full Text (subscription or payment may be required)
Physician's Briefing