November 8, 2012
Racial Variation in Pain in Knee OA Linked to Vitamin D Levels
Experimental pain sensitivity, not self-reported clinical pain, up with low levels of vitamin D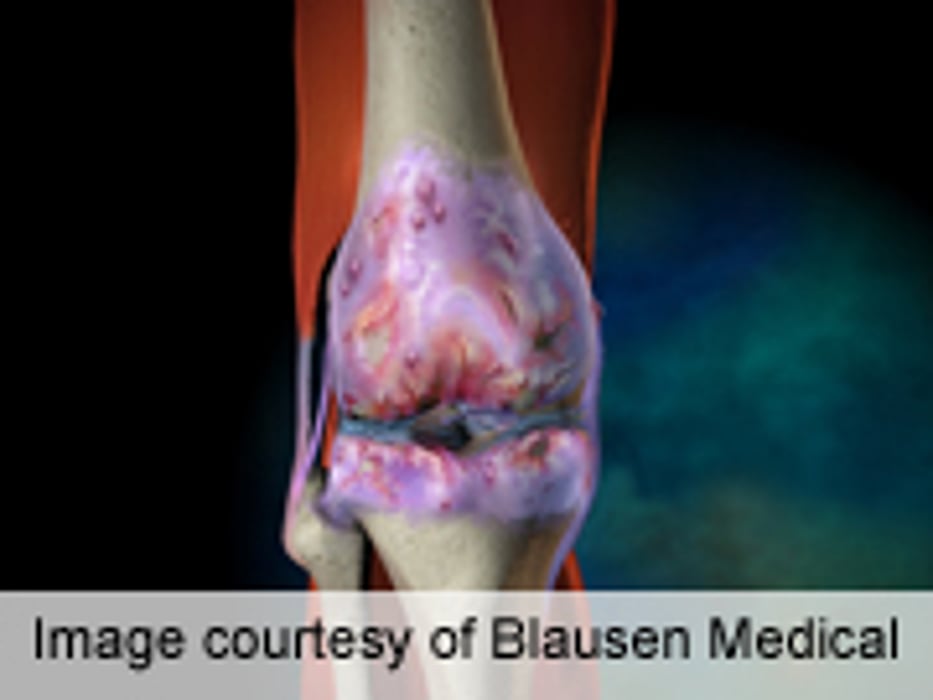 THURSDAY, Nov. 8 (HealthDay News) -- For patients with knee osteoarthritis, racial differences in experimental pain are associated with levels of vitamin D, according to a study published online Nov. 7 in Arthritis & Rheumatism.
Toni L. Glover, M.S.N., from University of Florida in Gainesville, and colleagues examined whether variation in vitamin D levels contribute to racial differences in knee osteoarthritic pain in a cohort of 94 participants (75 percent female; average age, 55.8 years), including 45 blacks and 49 whites with symptomatic knee osteoarthritis. Participants underwent quantitative sensory testing, including measures of heat and mechanical pain sensitivity.
The researchers found that, compared with whites, blacks had significantly lower levels of vitamin D and demonstrated increased clinical pain and greater sensitivity to mechanical and heat pain. There was increased experimental pain sensitivity for those with low levels of vitamin D, but low levels were not predictive of self-reported clinical pain. Group differences in heat pain and pressure pain thresholds on the index knee and ipsilateral forearm were significantly predicted by group differences in vitamin D.
"High quality observational studies and randomized controlled trials with rigorous methodological control and adequate numbers of black participants are needed to understand the relationship between low levels of vitamin D, pain, and pain disparities experienced by black Americans," the authors write. "If additional research demonstrates improving vitamin D status lessens knee osteoarthritic pain, identifying and treating vitamin D insufficiency and deficiency may improve function for older adults with osteoarthritis, and reduce health disparities for black Americans."
Abstract
Full Text (subscription or payment may be required)
Physician's Briefing