May 21, 2014
Physical Therapy No Help for Painful Hip Osteoarthritis
No improvement seen for pain or function, compared to sham treatment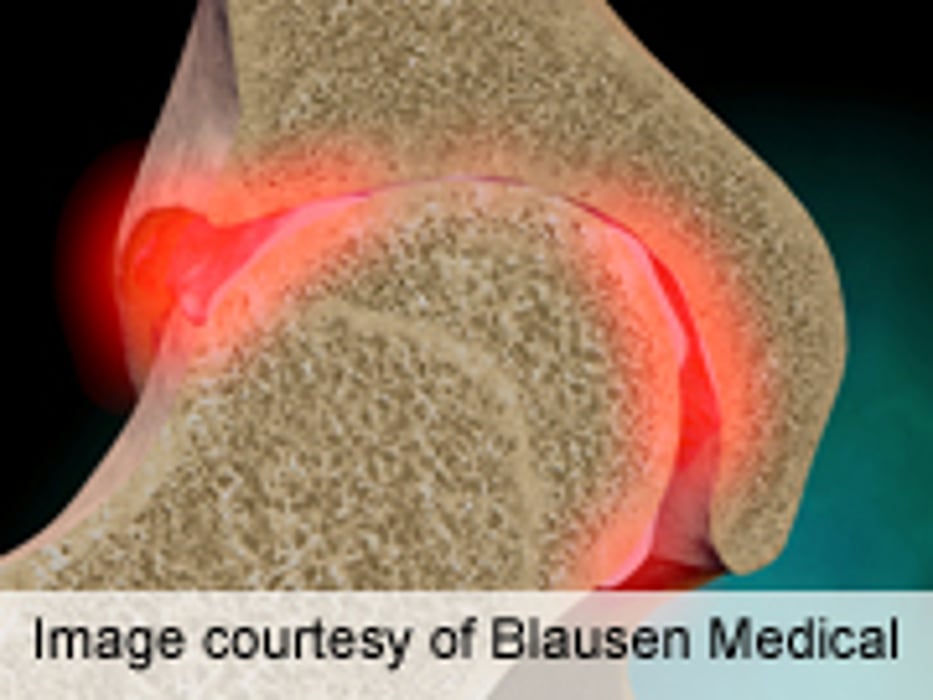 WEDNESDAY, May 21, 2014 (HealthDay News) -- Physical therapy does not help pain or function among adults with hip osteoarthritis, according to a study published in the May 21 issue of the Journal of the American Medical Association.
Kim L. Bennell, Ph.D., from the University of Melbourne in Australia, and colleagues randomized 102 community volunteers with hip pain levels of 40 or higher (on a visual analog scale of 100 mm) and hip osteoarthritis confirmed by radiograph to either an active group (49 patients) or a sham group (53 patients). The intervention was 12 weeks (with 24 weeks of follow-up) and included 10 treatment sessions of education, manual therapy, home exercise, and gait aid (active group) or inactive ultrasound and inert gel (sham).
The researchers found that between-group differences for improvements in pain were not significant for the 96 patients completing week 13 (pain score at 13 weeks of 40.1 for the active group versus 35.2 for the sham group). The sham group was also favored for the 13-week physical function scores. The active group did have greater week-13 improvement in the balance step test. Forty-one percent of the active group reported mild adverse effects, compared to 14 percent in the sham group (P = .003).
"Among adults with painful hip osteoarthritis, physical therapy did not result in greater improvement in pain or function compared with sham treatment, raising questions about its value for these patients," the authors write.
Two authors disclosed receiving royalties for a commercially available shoe from ASICS Oceania.
Abstract
Full Text (subscription or payment may be required)
Physician's Briefing