August 27, 2019
Combo Tx May Improve Disease Control for Some in Early RA
Improved disease control, remission, functional capacity for TNF or non-TNF plus methotrexate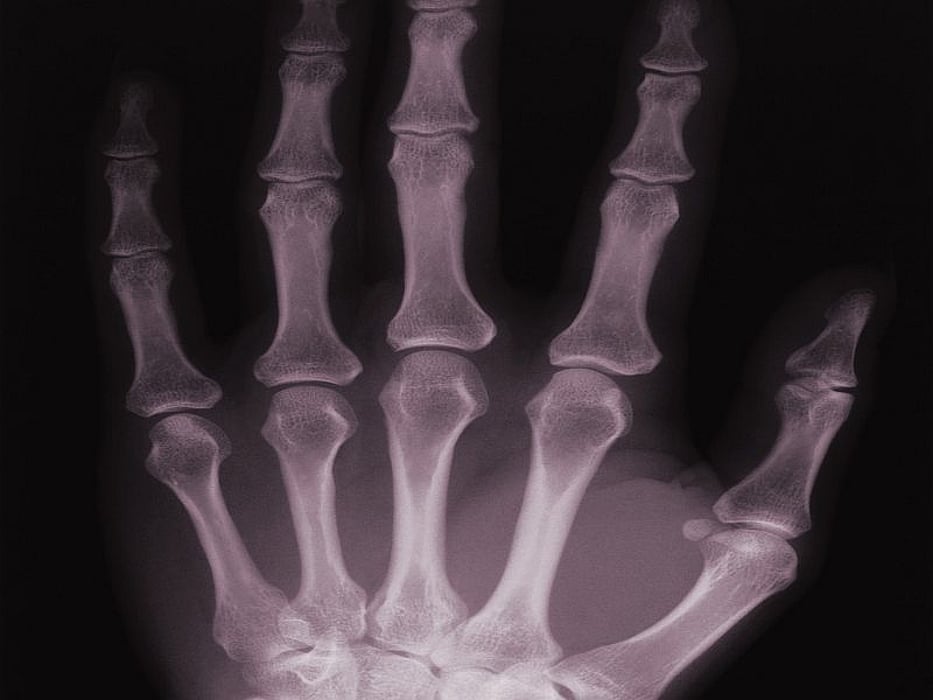 TUESDAY, Aug. 27, 2019 (HealthDay News) -- For patients with early rheumatoid arthritis (RA) and high disease activity, the combination of a tumor necrosis factor (TNF) or non-TNF biologic with methotrexate improves disease control, remission, and functional capacity compared with monotherapy, according to a review published online Aug. 6 in the Journal of General Internal Medicine.
Katrina E. Donahue, M.D., M.P.H., from the University of North Carolina in Chapel Hill, and colleagues performed qualitative and network meta-analyses to compare the benefits and harms of biologic drug therapies for adults within one year of diagnosis of early RA. Data were included from 22 eligible studies with 9,934 participants.
The researchers found that compared with monotherapy of either methotrexate or a biologic, combination therapy with TNF or non-TNF biologics plus methotrexate improved disease control, remission, and functional capacity. Compared with methotrexate monotherapy, network analyses identified higher American College of Rheumatology 50 percent improvement for combination therapy of biologic plus methotrexate (relative risk range, 1.20 to 1.57). Treatment discontinuation rates due to adverse events or serious adverse events did not differ significantly.
"Future research directions include comparisons of patients with different degrees of disease activity or poor prognostic factors and longer-term effects," the authors write. "Studies with longer treatment periods and follow-up of five years or longer would provide better information on long-term effectiveness, adherence, and adverse events. They would also yield insights as to whether starting with a biologic improves long-term prognosis of RA."
Physician's Briefing