March 24, 2017
Ultrasound IDs Ankle Pathology in Inflammatory Rheumatic Dz
Tibiotalar joint synovitis seen more often in SpA, gout patients; TP tenosynovitis seen more in RA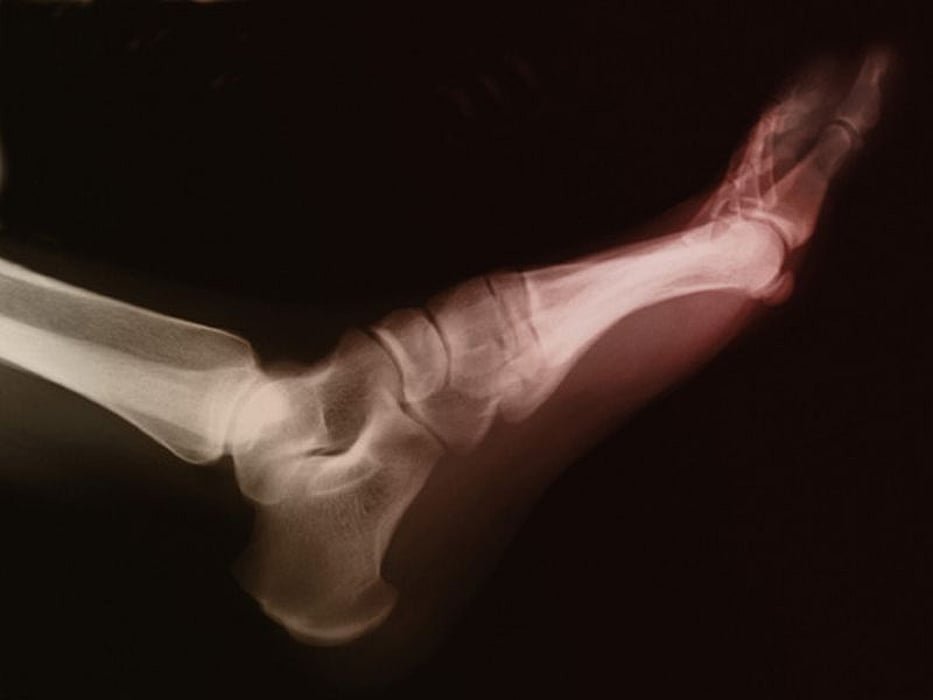 FRIDAY, March 24, 2017 (HealthDay News) -- Patients with different types of inflammatory rheumatic diseases have distinct ankle pathological findings on ultrasonography, according to research published online March 13 in the International Journal of Rheumatic Diseases.
Halil Harman, M.D., and Ibrahim Tekeoglu, from the Sakarya University Faculty of Medicine in Turkey, and colleagues examined ankle pathologies using high-resolution ultrasonographic images in 142 randomly selected inflammatory rheumatic disease patients with clinically swollen or painful ankle joints (69 with rheumatoid arthritis [RA], 58 with spondyloarthropathies [SpA], and 15 with gout). Patients' foot function was assessed using the Foot Function Index (FFI).
The researchers found that 98.6 percent of joints were tender and 72.9 percent were swollen among all patients; on ultrasound, 82.1 percent of joints were pathological. Patients with SpA and gout more often had tibiotalar joint synovitis (P < 0.05). The RA group more often had tibialis posterior (TP) tenosynovitis than other groups (P < 0.001). Compared with the other groups, the early RA group more often had subtalar and talonavicular joint synovitis (P < 0.05). At more than one year after RA diagnosis, tibiotalar joint synovitis was observed more frequently (P < 0.05). In patients with RA, the best predictors of higher FFI scores were subtalar joint synovitis, TP tenosynovitis, and peroneus tenosynovitis (P < 0.000).
"Almost all pathological conditions of the ankle joints and tendon have direct effect on foot functions," the authors write. "Further studies examining the pathological conditions affecting foot functions are warranted."
Abstract
Full Text (subscription or payment may be required)
Physician's Briefing