March 5, 2021
Some COVID Survivors Plagued by Dizziness for Months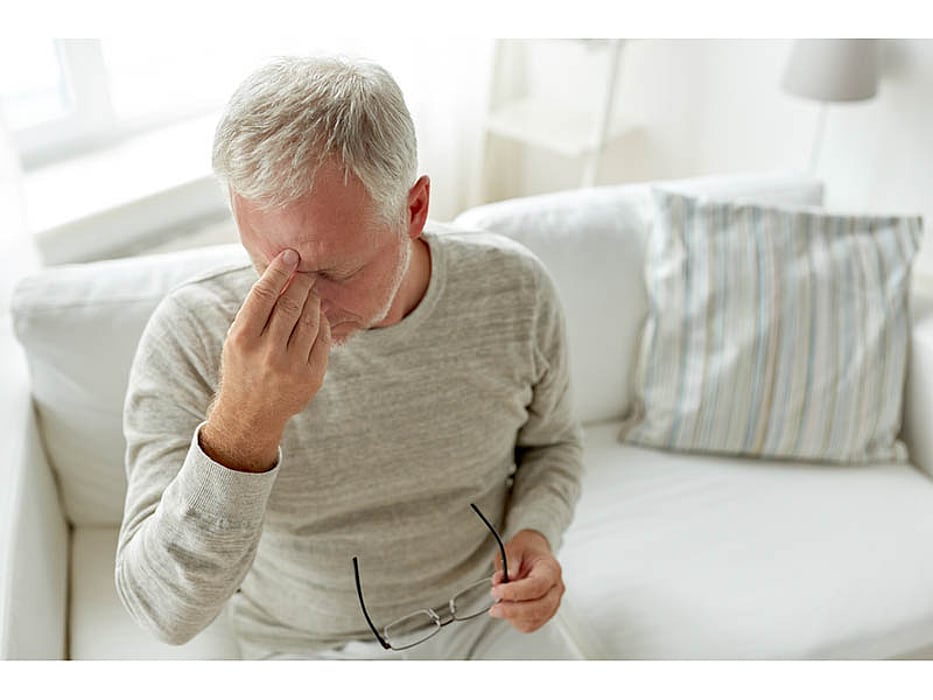 THURSDAY, March 11, 2021 (HealthDay News) -- Add one more potential "long haul" symptom to the list for people who've gone through COVID-19: Dizziness that can last for months.
A new report describes three Swedish patients who went through their initial COVID-19-like symptoms in the spring of 2020, but not all of them sought medical attention or received COVID-19 tests at the time of their symptoms.
Later that summer and fall, all three patients began experiencing symptoms such as extreme fatigue, headache, nausea and dizziness. And more than three months after their presumed COVID-19 infections, they were diagnosed with what doctors call postural orthostatic tachycardia syndrome (POTS).
It's a condition most commonly known for causing dizziness upon standing, but symptoms can include palpitations, headache, fatigue and blurred vision.
The causes of POTS -- which usually affects young and middle-aged women -- often go undetermined, but it can be precipitated by viral illness, severe infection or trauma. There is no cure or standard treatment, but POTS can be managed with self-care and some medications. The study was published March 10 in the journal JACC: Case Reports.
"As reports of COVID-19 patients being impacted by long-term symptoms unrelated to their original diagnosis continue to grow, it's important to raise awareness of POTS as a possible long-term complication," lead author Dr. Madeleine Johansson, of the department of clinical sciences at Lund University in Malmo, Sweden, said in a journal news release.
"Much remains unknown about the specific mechanisms responsible for the POTS-like symptoms in post-COVID-19 patients or how long these symptoms will last, but chronic symptoms are expected in a subset of patients based on this initial clinical experience," Johansson added.
Of course, not all cases of POTS are linked with COVID-19. And the researchers stressed that a negative COVID-19 test doesn't mean that a person has not been infected with the new coronavirus. They also said that other causes of POTS symptoms should be ruled out, including dehydration, other infections, anxiety and anemia.
Dr. Robert Glatter is an emergency medicine physician at Lenox Hill Hospital in New York City. Reading over the new report, he said that "POTS mostly affects women (about 80% of cases) leading to elevated heart rates, dizziness, palpitations, fatigue, headaches and blurry vision."
In COVID-19 survivors, "the exact cause is not clear, but may be related to post-viral inflammation or to dysfunction of the immune system," Glatter said. He agreed with Johansson that "it's very important to exclude other causes for elevated heart rates seen in patients with POTS, such as anemia, hyperthyroidism, dehydration, heart disease, metabolic issues or de-conditioning."
There are treatments that might help ease POTS, Glatter added.
"One approach is to increase blood volume by drinking more fluids and increasing salt intake in order to raise blood pressure," he said.
"Other approaches are to blunt the increase in heart rate using propranolol, a beta blocker, or by using a newer class of medications such as ivabradine, a [drug] that slows conduction of the heartbeat in special cells of the heart without affecting blood pressure," Glatter noted.

"Another common approach is to prescribe a medication known as midodrine, which helps to increase tone of blood vessels to raise blood pressure," he said. "However, bothersome side effects including skin tingling, chills, goose bumps and abdominal discomfort may limit its effectiveness."
Glatter said doctors are seeing many COVID-19 survivors with long haul symptoms.
"'Brain fog' is one symptom that continues to be reported by a large number of patients with POTS, characterized by inability to focus combined with overwhelming fatigue," he said. "What's so distressing to patients is the frequency of its occurrence, duration, along with lack of treatments to help with this bothersome symptom."
More information
The U.S. National Institute of Neurological Disorders and Stroke has more on POTS.
SOURCES: Robert Glatter, MD, emergency medicine physician, Lenox Hill Hospital, New York City; JACC: Case Reports, news release, March 10, 2021
Consumer News