November 13, 2020
Un antidepresivo podría ayudar a prevenir una COVID-19 grave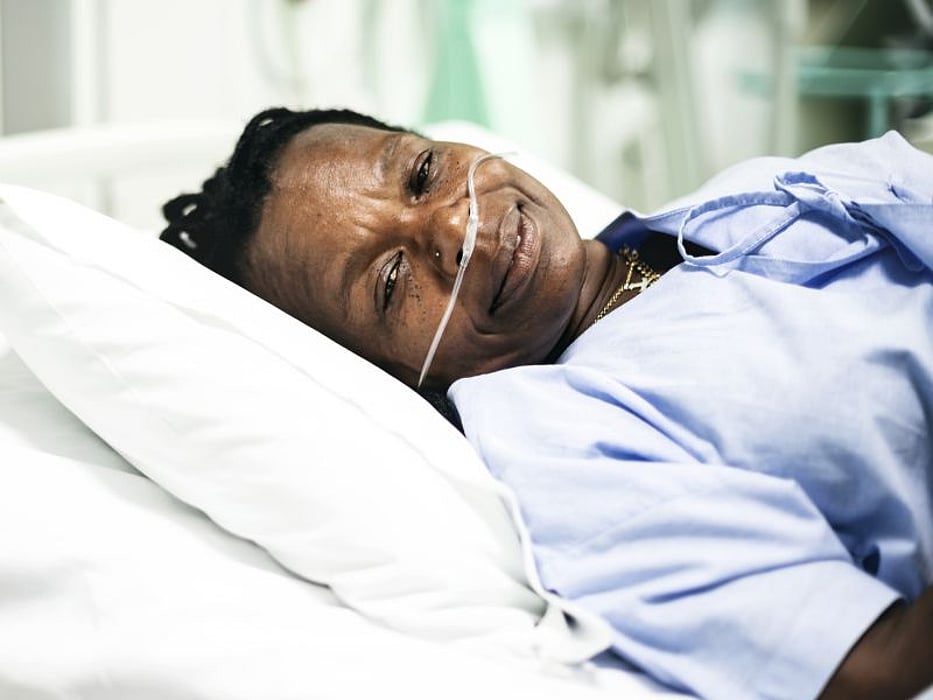 JUEVES, 12 de noviembre de 2020 (HealthDay News) -- La fluvoxamina, un antidepresivo mejor conocido por la marca Luvox, podría ayudar a prevenir una enfermedad grave en los pacientes con COVID-19 que todavía no han sido hospitalizados, encuentra un estudio reciente.
El estudio incluyó a 152 pacientes infectados con una COVID-19 entre leve y moderada. De ellos, 80 tomaron fluvoxamina y 72 tomaron un placebo, durante 15 días.
Al final de ese periodo, ninguno de los pacientes que tomaron el fármaco había experimentado una progresión de su infección a una enfermedad grave, en comparación con seis (un 8.3 por ciento) de los pacientes que tomaron el placebo, según investigadores de la Facultad de Medicina de la Universidad de Washington, en St. Louis.
"Los pacientes que tomaron fluvoxamina no desarrollaron dificultades respiratorias graves ni requirieron hospitalización por problemas con la función pulmonar", aseguró el primer autor, el Dr. Eric Lenze, profesor de psiquiatría.
"La mayoría de los tratamientos en investigación para la COVID-19 se han dirigido a los pacientes más enfermos de todos, pero también es importante encontrar terapias que eviten que los pacientes se enfermen tanto que necesiten oxígeno suplementario o que tengan que ir al hospital. Nuestro estudio sugiere que la fluvoxamina podría ayudar a cubrir ese nicho", anotó Lenze en un comunicado de prensa de la universidad.
La fluvoxamina (de uso común en el tratamiento de la depresión, el trastorno obsesivo compulsivo y el trastorno de ansiedad social) es un tipo de fármaco llamado inhibidor selectivo de la recaptación de la serotonina (ISRS). Este clase de fármacos también incluye a medicamentos como Prozac, Zoloft y Celexa.
Pero, a diferencia de otros ISRS, la fluvoxamina tiene una interacción potente con una proteína llamada receptor sigma-1, que ayuda a regular la respuesta inflamatoria en el cuerpo.
"Hay varias formas en que este fármaco podría funcionar para ayudar a los pacientes con COVID-19, pero pensamos que lo más probable es que podría estar interactuando con el receptor sigma-1 para reducir la producción de moléculas inflamatorias", explicó la autora sénior del estudio, la Dra. Angela Reiersen, profesora asociada de psiquiatría.
"Investigaciones anteriores han demostrado que la fluvoxamina puede reducir la inflamación en modelos animales de sepsis, y podría estar haciendo algo similar en nuestros pacientes", planteó en el comunicado de prensa.
Al reducir la inflamación, la fluvoxamina podría prevenir una repuesta inmunitaria hiperactiva en los pacientes con COVID-19. Esto, a su vez, podría reducir su riesgo de una enfermedad grave y muerte, comentó Reiersen.
"Nuestra meta es ayudar a los pacientes que al principio están suficientemente bien como para estar en casa y evitar que se enfermen tanto que tengan que ser hospitalizados", dijo en el comunicado la Dra. Caline Mattar, profesora asistente de medicina de la División de Enfermedades Infecciosas. "Lo que hemos visto hasta ahora sugiere que la fluvoxamina podría ser una herramienta importante para lograr esa meta".
El Dr. Amesh Adalja es experto sénior en el Centro de Seguridad en la Salud de la Universidad de Johns Hopkins, en Baltimore. No participó en el estudio, pero dijo que la investigación es "notable, no solo debido a su resultado positivo (necesitamos con desesperación un medicamento que evite que los pacientes con COVID tengan que ir al hospital) sino también debido a la forma en que se realizó".
Pero Adalja enfatizó que se necesita un ensayo de mayor tamaño "para ver si los hallazgos promisorios se sostienen".
Los investigadores añadieron que planifican iniciar un estudio de este tipo en las próximas semanas, y que incluirá a pacientes de todo Estados Unidos.
El estudio preliminar aparece en la edición en línea del 12 de noviembre de la revista Journal of the American Medical Association.
Más información
Aprenda más sobre la COVID-19 en los Centros para el Control y la Prevención de Enfermedades de EE. UU.
Artículo por HealthDay, traducido por HolaDoctor.com
FUENTES: Amesh Adalja, M.D., senior scholar, Johns Hopkins Center for Health Security, Baltimore; Washington University in St. Louis, news release, Nov. 12, 2020
Consumer News in Spanish