July 12, 2021
MRI-Enhanced Screening Strategy Noninferior for Prostate Cancer​
MRI with targeted and standard biopsy in those with positive MRI results noninferior to standard biopsy in men with elevated PSA levels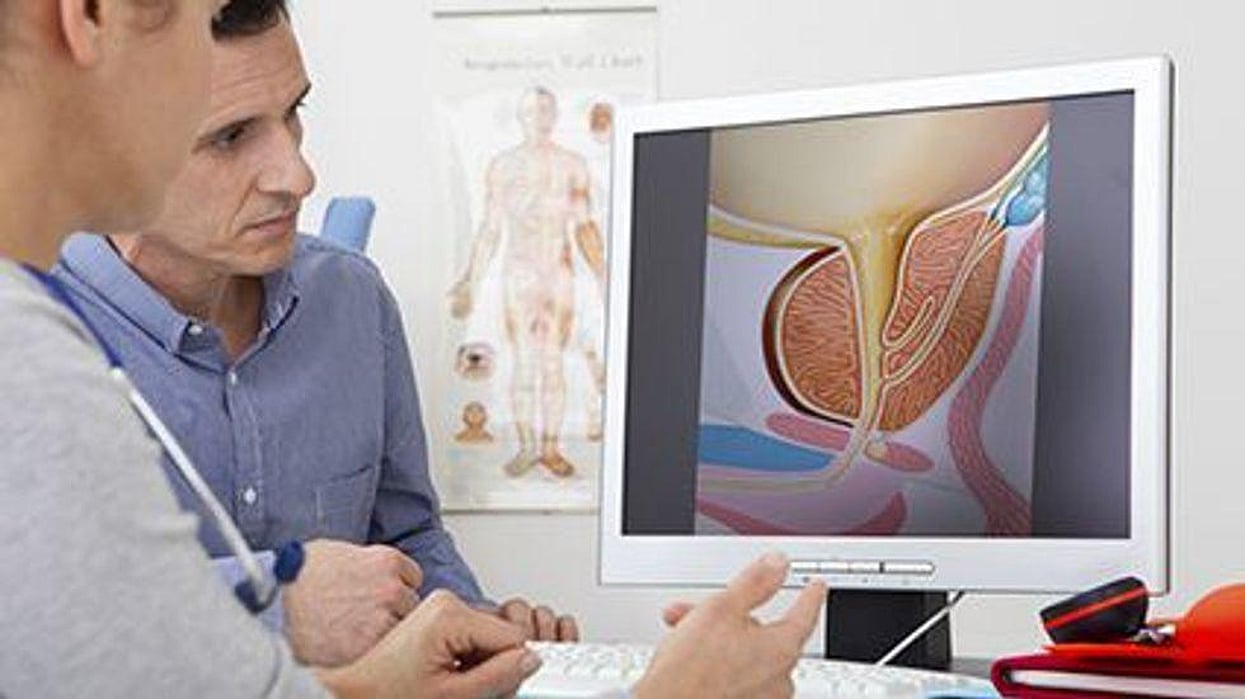 MONDAY, July 12, 2021 (HealthDay News) -- Magnetic resonance imaging (MRI) with targeted and standard biopsy for men with MRI results indicative of prostate cancer is noninferior to standard biopsy for identifying clinically significant prostate cancer, according to a study published online July 9 in the New England Journal of Medicine to coincide with the annual congress of the European Association of Urology, held virtually from July 8 to 12.
Martin Eklund, Ph.D., from the Karolinska Institutet in Stockholm, and colleagues conducted a population-based noninferiority trial of prostate cancer screening in which men aged 50 to 74 years from the general population were invited to participate. Those with prostate-specific antigen levels of 3 ng/mL or higher were randomly assigned to standard biopsy or to undergo MRI, with targeted and standard biopsy if the results suggested prostate cancer, in a 2:3 ratio (603 and 929 men, respectively).
The researchers found that clinically significant cancer was diagnosed in 21 percent of men in the experimental biopsy group compared with 18 percent in the standard biopsy group in the intention-to-treat analysis (difference, 3 percentage points; 95 percent confidence interval, −1 to 7; P < 0.001 for noninferiority). Compared with the standard biopsy group, the percentage of clinically insignificant cancers was lower in the experimental biopsy group (4 versus 12 percent; difference, −8 percentage points; 95 percent confidence interval, −11 to −5).
"The reduced biopsy rate and potential downstream savings that result from less overtreatment offer potential cost savings that may offset the additional costs of MRI," the authors write.
Several authors disclosed financial ties to A3P Biomedical.
Abstract/Full Text (subscription or payment may be required)
Physician's Briefing