June 16, 2017
Los centenarios con frecuencia están más sanos que los adultos mayores de menos edad, según un estudio
Tienen menos enfermedades crónicas que los que tienen de 80 a 99, afirma una investigadora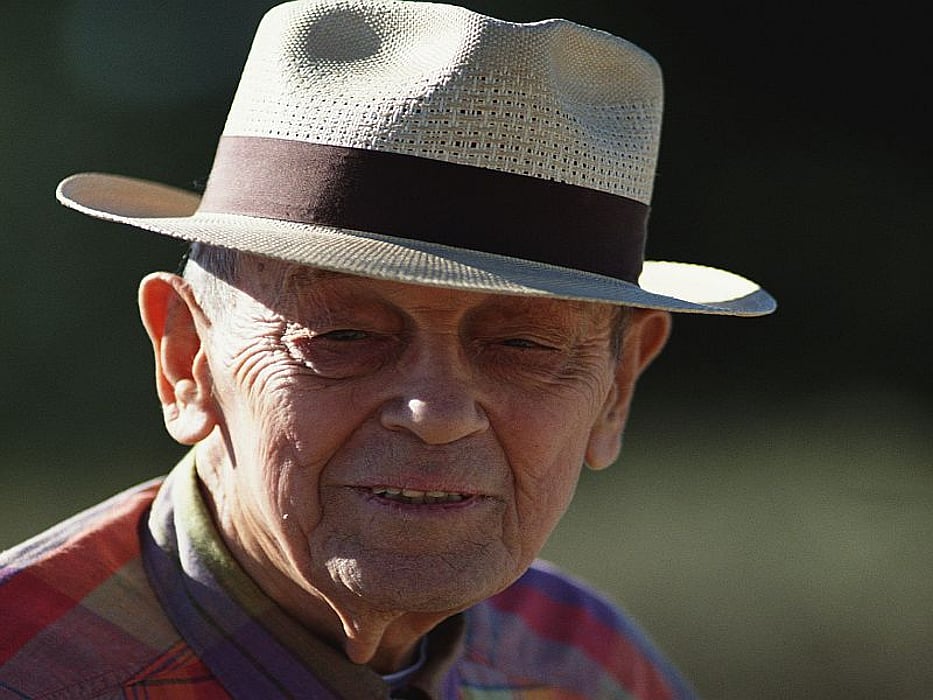 JUEVES, 15 de junio de 2017 (HealthDay News) -- Los estadounidenses que tienen 100 o más años de edad presentan unas tasas más bajas de enfermedades crónicas que los adultos mayores más jóvenes, encuentra un nuevo estudio.
Los investigadores de la Universidad de George Washington utilizaron datos de la Administración de Asuntos de Veteranos (VA) de EE. UU. para comparar a los centenarios con personas que tenían de 80 a 99 años. La mayoría eran hombres blancos que combatieron en la segunda guerra mundial.
"Además, esta generación pasó por la gran depresión", comentó en un comunicado de prensa de la universidad la autora del estudio, la Dra. Raya Elfadel Kheirbek. "Es increíble que lograran esa longevidad considerando todas las dificultades que tuvieron que afrontar".
Dijo que este grupo de centenarios de la VA nunca antes estudiados ofrece un mensaje importante de resistencia para todo el que esté teniendo dificultades.
Kheirbek, profesora asociada de medicina en la George Washington, también es médica de atención paliativa en el Centro Médico de Asuntos de Veteranos en Washington, D.C.
Debido a sus antecedentes militares, muchos centenarios del estudio tenían un sentido fuerte de la disciplina y, por tanto, tendían a tomar decisiones saludables como no fumar ni beber, según Kheirbek.
Los hallazgos aparecieron recientemente en la revista Journal of the American Geriatrics Society.
Los centenarios son uno de los grupos de edad que están creciendo con mayor rapidez en el país. Se anticipa que superarán el millón para finales de siglo, según la Administración del Seguro Social de EE. UU.
Más información
La Academia Estadounidense de Médicos de Familia (American Academy of Family Physicians) describe unos hábitos saludables para las personas mayores.
Artículo por HealthDay, traducido por HolaDoctor.com
© Derechos de autor 2017, HealthDay

FUENTE: George Washington University, news release, June 7, 2017
Consumer News in Spanish