August 18, 2017
'Confusion' Complicates Hospitalization of Elderly
Stays are often two weeks longer, British study says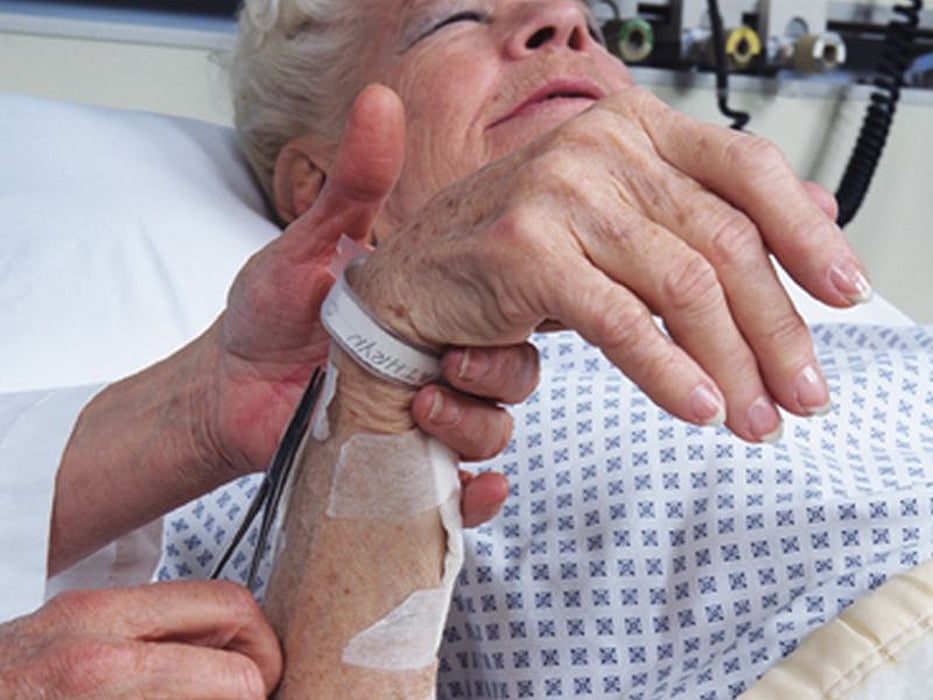 FRIDAY, Aug. 18, 2017 (HealthDay News) -- Older adults with confusion are more likely to remain in the hospital longer once they are admitted, and are more likely to die, a new study finds.
"People with confusion -- or cognitive spectrum disorders -- make up over one-third of the population over 65 [in the U.K.] who are admitted as an emergency to the hospital, and half of patients over the age of 85 years," said the study's lead researcher, Prof. Emma Reynish.
These patients seem to do badly, and are at an increased risk of a hospital stay nearly two weeks longer than those without confusion, said Reynish, chair of dementia studies at the University of Stirling in Scotland.
"It's unclear whether this is as a result of the care that they are given or the disease process itself, or a combination of both," she said.
Researchers looked at data from more than 10,000 emergency-admitted hospital patients, 65 and older, in Great Britain. They found that those with confusion caused by such factors as delirium and dementia stayed in the hospital for an average of 25 days, compared to about 12 days for those without confusion.
The death rate within one year after hospital admission was 40 percent for patients with confusion, compared with 26 percent for those without confusion.
"There are two main implications that need urgent attention," Reynish said in a university news release.
Hospital care should be redesigned to center around those with "confusion," rather than dementia or delirium alone, she said.
"Secondly, there is a need for further research to determine direct causal relationships," she added. Is it the underlying pathological process of the disease itself, she asked, or the care delivered that influences these poorer outcomes?
The study was published recently in the journal BMC Medicine.
More information
The AGS Foundation for Health in Aging has more on delirium.
SOURCE: University of Stirling, news release, Aug. 1, 2017
Consumer News