September 4, 2012
Artery Stiffness May Predict High Blood Pressure
Study suggests possible clues to hypertension prevention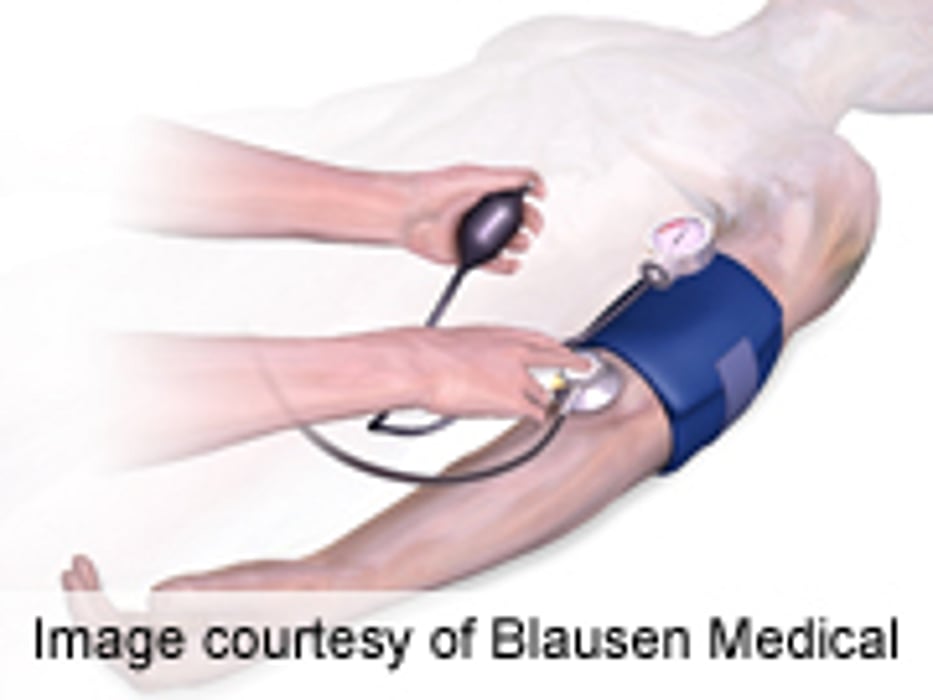 TUESDAY, Sept. 4, 2012 (HealthDay News) -- Stiffening of the wall of the aorta is linked with increased risk of high blood pressure, according to a new study.
The aorta, the largest artery in the body, extends from the heart down into the chest and abdomen.
In this study, researchers looked at seven years of data from more than 1,700 people enrolled in the U.S. National Heart, Lung, and Blood Institute's Framingham Heart Study. Average age was 60.
The analysis showed that higher aortic stiffness was associated with a higher risk of newly developed high blood pressure, also known as hypertension. However, patients' initial blood pressure was not independently associated with risk of progressive aortic stiffening.
This suggests that aortic stiffness may contribute to high blood pressure, rather than being the result of high blood pressure, according to Dr. Bernhard Kaess, of the Framingham Heart Study, and colleagues.
But while the study found an association between aortic stiffness and the development of high blood pressure, it didn't prove that a cause-and-effect relationship existed.
The study appears in the Sept. 5 issue of the Journal of the American Medical Association.
The findings indicate that stiffness and function in the aorta and other arteries may be important potential targets for treatment to prevent high blood pressure, the researchers said in a journal news release.
Stiffening of blood vessels as people age is a major risk factor for age-related disease and death.
More information
The American Academy of Family Physicians has more about high blood pressure.
SOURCE: Journal of the American Medical Association, news release, Sept. 4, 2012
Consumer News