March 11, 2013
Experimental Alzheimer's Drug Shows Promise, Study Finds
While not a 'wonder drug,' medication may help slow memory loss, researcher says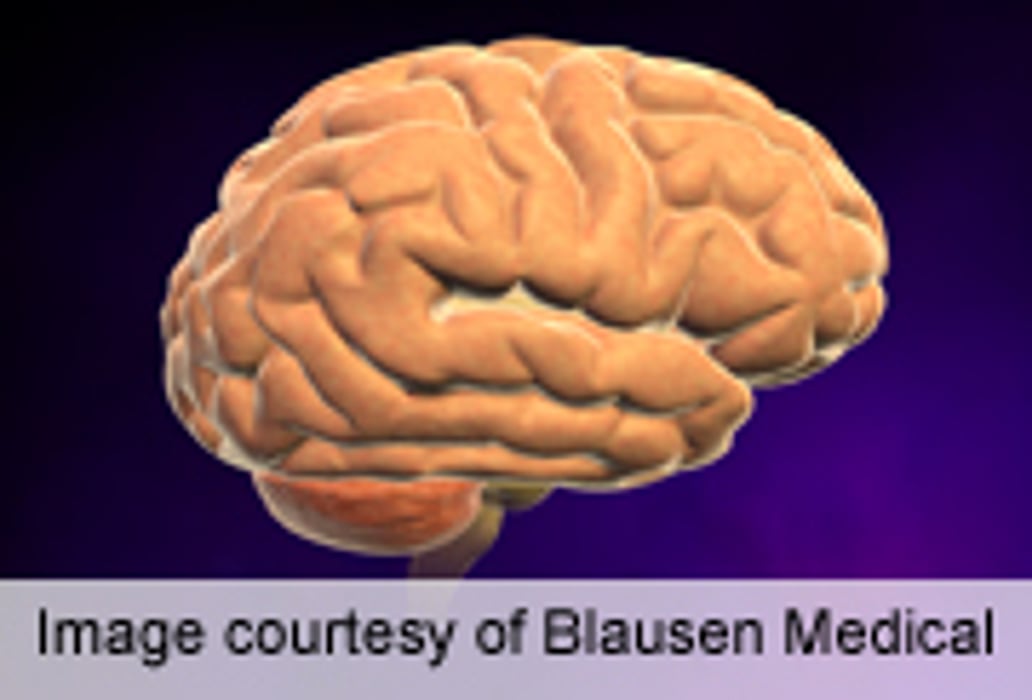 MONDAY, March 11, 2013 (HealthDay News) -- A small Finnish study is raising hopes for a new drug designed to help stave off memory loss among patients struggling with moderate Alzheimer's disease.
Still in the preliminary stages of investigation, the drug -- called ORM-12741 -- showed promise during a three-month trial involving 100 such patients, half of whom were given the medication on top of their current drug treatment.
By the end of the study, memory scores plummeted by 33 percent among the 50 patients who were given a dummy pill (placebo) rather than the new drug, while patients who took the new drug showed a 4 percent improvement on the tests.
"The bottom line is that this was the first study investigating [effectiveness] of a drug with a novel mechanism of action in patients with Alzheimer's disease," said study lead author Dr. Juha Rouru, who heads the central nervous system therapy area at Orion Pharma in Turku, Finland.
"The results were clearly positive," he said, adding they were seen particularly on important episodic memory, which involves remembering events and personal experiences. Orion, the maker of ORM-12741, funded the research.
Rouru and his colleagues are scheduled to present their work in San Diego at a meeting of the American Academy of Neurology, which starts Saturday.
By 2050, as the elderly population increases, an estimated 13.8 million Americans will have Alzheimer's, a progressive brain disease that robs people of their memory and the ability to perform even simple everyday tasks. There is no cure for the disease, and drugs aimed at controlling the debilitating symptoms are only moderately effective, Rouru said.
With that in mind, the team set out to assess the potential of ORM-12741, the first drug to target a specific receptor in the brain, called alpha-2C. This receptor is thought to play a role in the brain's "fight or flight" response to stress, and the authors noted that the new drug's impact on alpha-2C had shown promise in prior animal studies.
All the patients in the study were already taking a cholinesterase drug. Some were also using memantine, another type of Alzheimer's medication.
Fifty patients were then given a placebo on top of their current regimen, while 50 were given either a low-dose (30 to 60 milligrams) twice daily supply of ORM-12741 or a high-dose (100 to 200 milligrams) version.
Computerized memory tests highlighted an apparent memory benefit (without prompting severe side effects) among the ORM-12741 patients, and Rouru suggested that the new drug should be seen as just one more potentially effective tool in an ongoing battle to reign in "a devastating disease."
"I am afraid that wonder drugs hardly exist," he noted. "In the present study, our drug was used on top of existing Alzheimer's medications. In that setting it showed clear effect, which suggests that it is giving additional clinically significant benefit for patients that are already using Alzheimer's medications."
Catherine Roe, an assistant professor of neurology at Washington University School of Medicine in St. Louis, described Rouru's research as "impressive."
"This is really a new approach, in terms of the biology that they're targeting," she noted. "And they showed significant results after only three months of treatment, which is exciting particularly because this drug combination was tested on people who had moderate Alzheimer's disease."
Many experts have thought moderate Alzheimer's disease would be untreatable, she said. "By the time it's that advanced, the nerves have already died and it would be too late to do anything about memory by this stage," she explained.
Still, much more testing will need to be done, Roe cautioned. "And these results will have to be replicated with other groups of people," she said. "But if they can do that, this would be awesome."
The data and conclusions of research presented at medical meetings are typically considered preliminary until published in a peer-reviewed journal.
More information
For more on Alzheimer's disease, visit the U.S. National Institutes of Health.
SOURCES: Juha Rouru, M.D., head, central nervous system therapy area, Orion Pharma, Turku, Finland; Catherine M. Roe, Ph.D., assistant professor, neurology, Washington University School of Medicine, St. Louis; American Academy of Neurology meeting, San Diego, March 16-23, 2013
Consumer News