February 2, 2012
Mouse Study Suggests Alzheimer's Spreads Through Brain Like an Infection
If validated, finding might open doors to new therapies, even a vaccine, experts say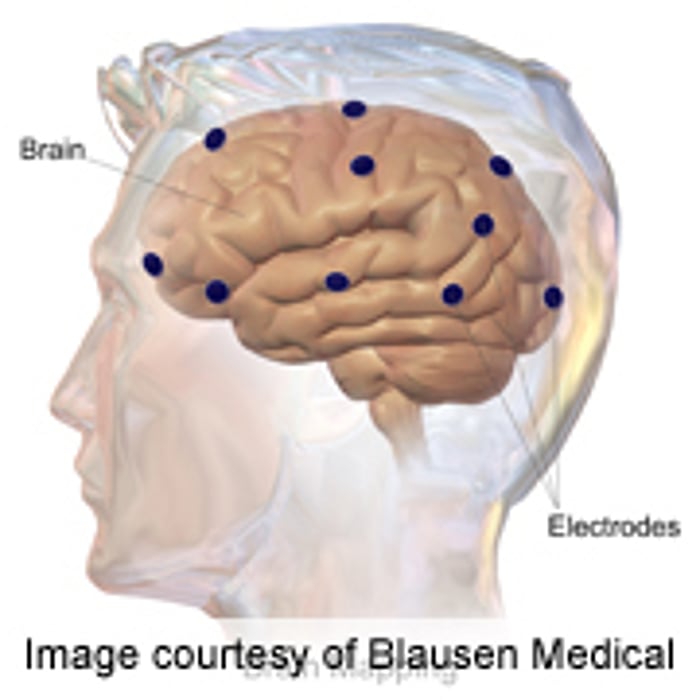 THURSDAY, Feb. 2, 2012 (HealthDay News) -- Alzheimer's disease appears to spread through the brain, traveling from neuron to neuron in much the same way that an infection or cancer moves through the body, new research with mice suggests.
Scientists reported Thursday that their work indicates that abnormal tau protein -- already identified in the brains of those with Alzheimer's -- starts in one region of the brain and spreads along linked cellular circuits.
Identification of this tau pathway could influence the direction of future research and treatment of the mind-wasting disease, the study authors and other experts said.
"This opens up a whole new area of biology that has direct relevance for Alzheimer's disease. We now have a whole new set of targets that perhaps we can develop drugs for," said study lead author Karen Duff, a professor of pathology at Columbia University's Taub Institute for Research on Alzheimer's Disease and the Aging Brain.
The process was first noticed in autopsies of Alzheimer's patients where one could see the disease's path from one cell to another. The researchers behind the new study created genetically engineered mice to mimic that disease process.
"Now we have this protein going outside a cell and into another cell, so we potentially have something we can target with drugs," Duff said. "This is a very early aspect of the disease. Once this protein starts to move around the brain it can spread very rapidly."
This is a process that seems to happen in all types of Alzheimer's cases, she said.
One idea for a treatment would be to develop a therapeutic vaccine that could stop this process in its tracks early before dementia sets in, Duff said.
However, far more research is needed into the new findings before they might yield any therapeutic benefit to people, experts said.
Dr. Sam Gandy is a professor of Alzheimer's disease research at Mount Sinai Hospital in New York City, who is familiar with the new study. He said: "Scientists have long recognized that Alzheimer's disease begins in a tiny brain region but eventually decimates the entire cortex. This spread is not random but follows established neuro-anatomical connections. The new study shows that the pathological proteins can apparently be ferried across the synapse [the gap between neurons, or brain cells], where they are taken up and cause previously normal proteins to 'go rogue.'"
With an understanding of this transfer process, "we might be able to arrest progression of Alzheimer's disease at very early stages," added Gandy, who's also chairman emeritus of the Alzheimer's Association's National Medical and Scientific Advisory Council.
For the study, published online Feb. 2 in the journal PloS One, the researchers used genetically engineered mice with abnormal tau protein in the entorhinal cortex. Over nearly two years, as the mice grew older, the researchers saw that the abnormal human tau spread out from the entorhinal cortex to the hippocampus -- a key part of the brain that helps govern long-term memory and spatial navigation -- to the neocortex.
"This pattern very much follows the staging that we see at the earliest stages of human Alzheimer's disease," Duff said.
Future treatments could potentially try to stop tau's movement from cell to cell, which might prevent progression to more severe dementia, she said.
Study co-author Dr. Scott A. Small, a neurology professor at Columbia, said if tau pathology does start in the entorhinal cortex [a region of the brain involved with memory], as the new research suggests, Alzheimer's could be treated through early detection and treatment, much like cancer.
"The best way to cure Alzheimer's may be to identify and treat it when it is just beginning, to halt progression. It is during this early stage that the disease will be most amenable to treatment. That is the exciting clinical promise down the road," Small said in a Columbia news release.
Researchers have been uncertain whether Alzheimer's starts in different areas of the brain at different times or, as the new research suggests, it starts in one area and spreads via cell connections to other parts of the brain.
Alzheimer's, which is irreversible and incurable, destroys memory and thinking skills and ultimately prevents people from carrying out everyday activities. It typically affects people 65 and older (called late-onset Alzheimer's) but it can strike younger people.
An estimated 5 million Americans may have the brain disorder, according to current estimates, and that number is projected to rise to as many as 16 million people by 2050 as the population ages.
The new research was supported by grants from the U.S. National Institute of Neurological Disorders and Stroke and the U.S. National Institute on Aging.
More information
The U.S. National Institute on Aging has more on Alzheimer's disease.
SOURCES: Karen E. Duff, Ph.D., professor of pathology, Taub Institute for Research on Alzheimer's Disease and the Aging Brain, Columbia University Medical Center, New York City; Sam Gandy, M.D., Ph.D., Mount Sinai professor of Alzheimer's Disease Research, Mount Sinai Hospital, New York City; Feb. 2, 2012, PloS One, online
Consumer News