March 12, 2013
Lung Transplant Hazard May Rise With Obese Recipients, Smoking Donors
Study found more 'primary graft dysfunction,' which is tied to higher death risk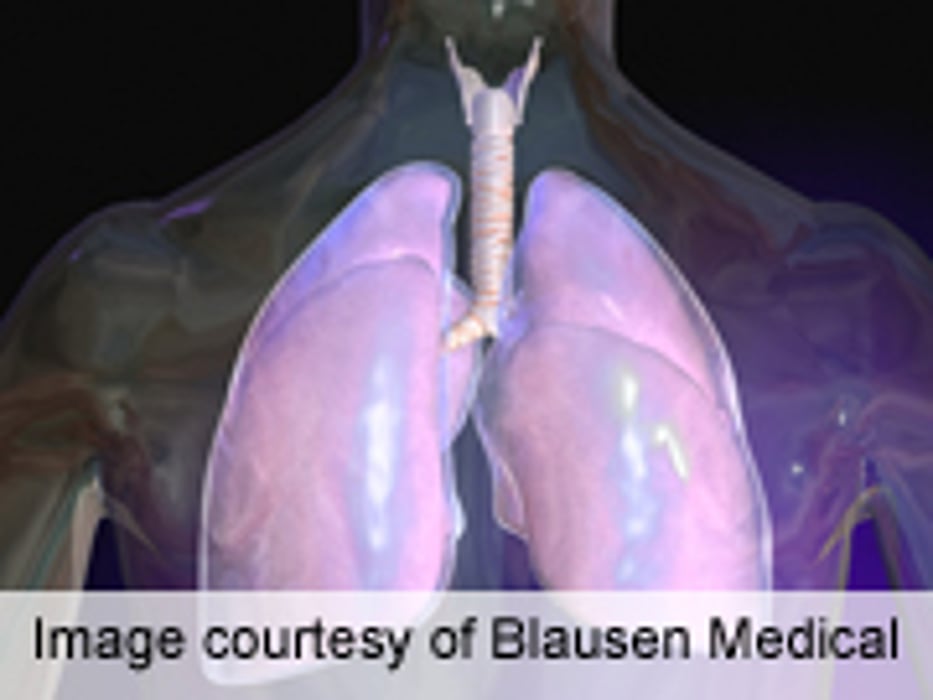 TUESDAY, March 12, 2013 (HealthDay News) -- Major risk factors for serious illness and death after a lung transplant include a donor who smoked and a recipient who is obese, according to a new study.
Researchers reviewed the cases of nearly 1,300 people who received lung transplants at 10 U.S. lung-transplant centers over eight years. The study authors evaluated risk factors for severe primary graft dysfunction, a complication that affects up to 25 percent of lung-transplant patients shortly after surgery.
Primary graft dysfunction is the major cause of serious illness and death after lung transplantation.
The study appeared in the March issue of the American Journal of Respiratory and Critical Care Medicine.
The researchers found that lung transplant recipients who were given lungs from smokers had a 5 percent higher risk of developing primary graft dysfunction than those who received lungs from nonsmokers.
But this finding does not mean that smokers should be prohibited from donating lungs, study lead author Dr. Joshua Diamond, an instructor of medicine in the division of pulmonary, allergy and critical care at the University of Pennsylvania's Perelman School of Medicine, said in a school news release.
"Other studies show that overall survival is significantly better than remaining on waiting lists for lung transplantation when donors with a smoking history are part of the donor pool," Diamond said. "Given the limited pool of available lung donors, it's simply not feasible to exclude patients who were previous smokers as potential lung donors."
Compared to normal-weight lung-transplant recipients, the risk of primary graft dysfunction was 7 percent higher in overweight recipients and 11 percent higher in obese recipients.
The researchers also concluded that some previously identified risk factors -- including donor sex, race, age and cause of death -- were not associated with primary graft dysfunction.
Serious primary graft dysfunction usually occurs within three days after lung transplantation. Diamond and his colleagues found that recipients with primary graft dysfunction had a 23 percent risk of dying within 90 days of their transplant, compared with a 5 percent risk for those without the complication.
After one year, the death rate for those who had primary graft dysfunction was 34 percent, compared with 11 percent for those without the condition.
Efforts to better understand, predict and prevent primary graft dysfunction would dramatically improve outcomes for lung-transplant patients, the researchers said.
Although the study tied donors' smoking history and recipients' obesity to a higher risk of lung transplant complications, it did not establish a cause-and-effect relationship.
More information
The U.S. National Heart, Lung, and Blood Institute has more about lung transplantation.
SOURCE: Perelman School of Medicine, University of Pennsylvania, news release, March 6, 2013
Consumer News