December 21, 2012
Survival Equal in 2 Types of Abdominal Aneurysm Repair: Study
Less-invasive endovascular method now an acceptable alternative to open surgery, Hopkins researcher says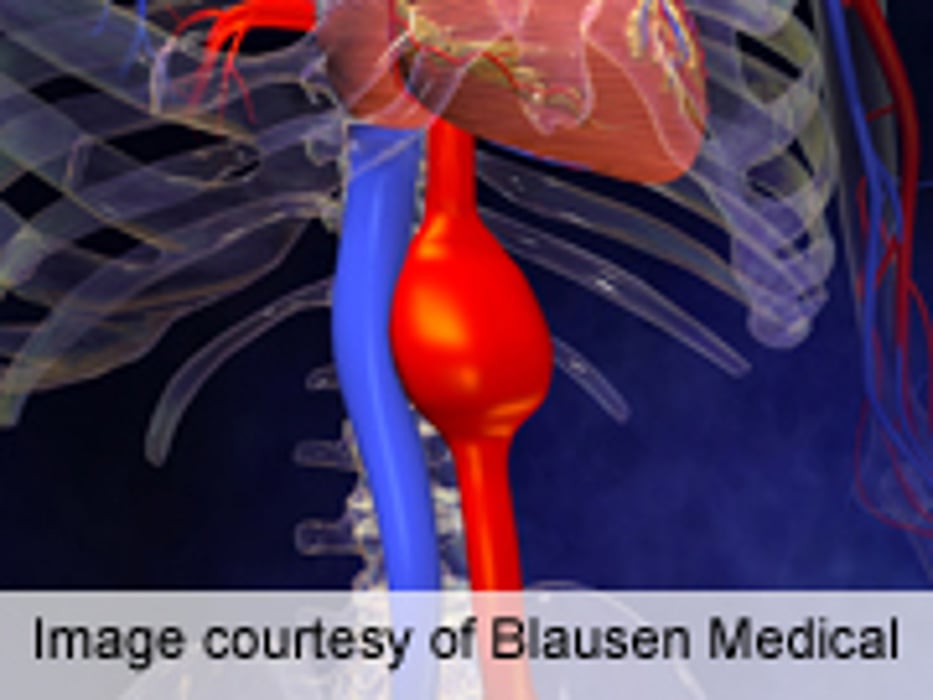 FRIDAY, Dec. 21, 2012 (HealthDay News) -- Long-term survival rates are similar for patients who undergo less-invasive or open surgery to repair an abdominal aortic aneurysm, a new study finds.
An abdominal aortic aneurysm is a bulge in the wall of the part of the aorta -- the largest artery in the body -- that runs through the abdomen. If an aneurysm ruptures, there is a high risk of death from bleeding. If a person has an aneurysm larger than two inches, doctors often try to repair it.
There are two types of surgery to repair an aneurysm. In open surgery, a large incision is made in the belly and the surgeon replaces the area of the aneurysm with a graft. In a less invasive procedure called endovascular repair, a graft is put in place through a tube or stent that's inserted through a small incision near the groin.
In this study, Johns Hopkins researchers looked at 881 patients aged 49 and older (average age 70) who underwent either open surgery or endovascular repair in 2003.
After four years, there were 146 deaths from all causes in each group. There were 10 aneurysm-related deaths (two within 30 days of surgery and eight later) in the endovascular repair group, and 16 (13 in the first month and three later) in the open surgery group.
Six aneurysm ruptures occurred in the endovascular group and none in the open surgery group. These ruptures occurred only in patients who did not have recommended regular follow-up CT scans, the study authors noted.
The investigators also found that undergoing endovascular repair did not reduce the risk of death in patients 70 and older. These patients are often considered too weak to undergo open surgery.
The study was published in the Nov. 22 issue of the New England Journal of Medicine.
"Overall, the results suggest that the outcomes following endovascular repair continue to improve and the procedure is now an acceptable alternative to open repair, even when judged in terms of long-term survival," study leader Dr. Julie Freischlag, director of the surgery department at the Johns Hopkins University School of Medicine, said in a Hopkins news release.
"But this research raises a new question of whether older patients should even have their aneurysms repaired, because even when they were fixed, it did not prolong life. They are dying of the diseases of old age," added Freischlag, a professor of surgery at Johns Hopkins and a vascular surgeon at the Baltimore VA Medical Center.
More information
The American Academy of Family Physicians has more about abdominal aortic aneurysm.
SOURCE: Johns Hopkins Medicine, news release, Dec. 18, 2012
Consumer News