May 26, 2021
Severe Carpal Tunnel Syndrome Up After Bilateral Oophorectomy
Estrogen therapy after oophorectomy did not appear to have a protective effect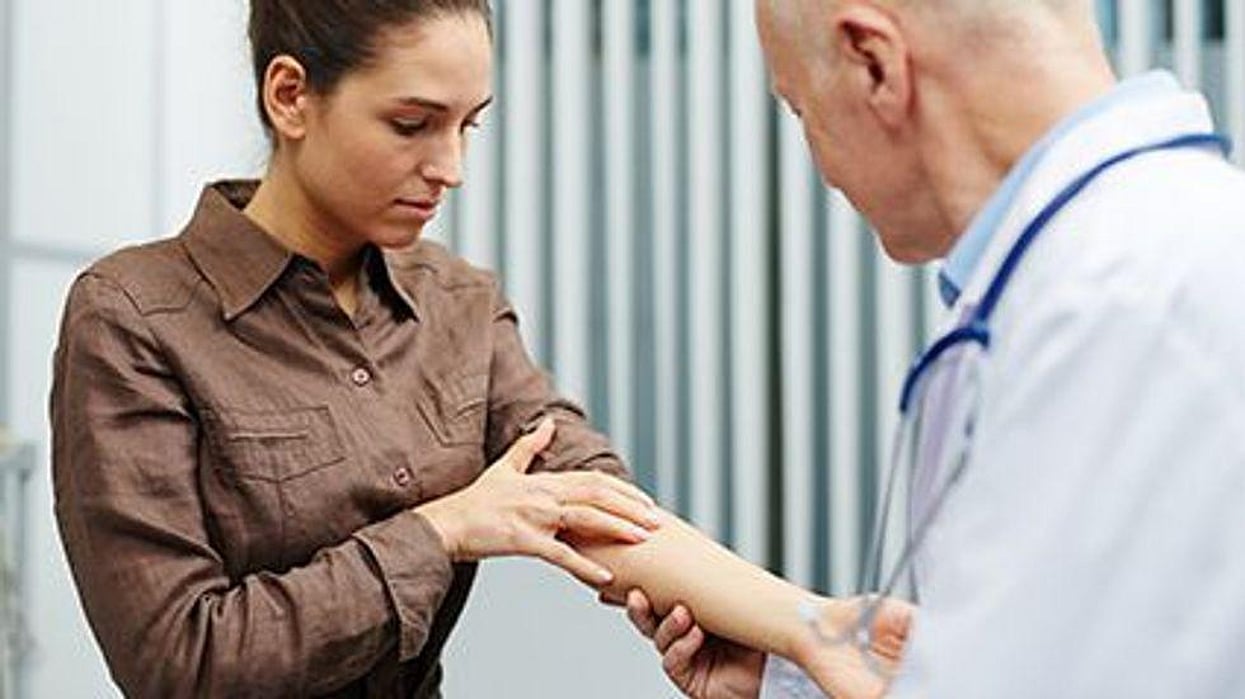 WEDNESDAY, May 26, 2021 (HealthDay News) -- Premenopausal women who undergo bilateral oophorectomy have an increased risk for severe carpal tunnel syndrome (CTS), according to a study published online May 26 in Menopause.
Julia Starlinger, M.D., Ph.D., from the Mayo Clinic in Rochester, Minnesota, and colleagues examined whether bilateral oophorectomy is associated with the risk for severe CTS in a cohort of 1,653 premenopausal women who underwent bilateral oophorectomy for a nonmalignant indication between 1988 and 2007 and a random sample of 1,653 age-matched referent women. Diagnoses of CTS were identified during the entire lifetime in both cohorts.
The researchers observed an association for bilateral oophorectomy with an increased risk for severe CTS (adjusted hazard ratio, 1.65). Women with a lower body mass index, nulliparity, and a benign indication for oophorectomy had suggestively greater risk (nonsignificant interactions). No protective effect of estrogen therapy was seen after oophorectomy. In secondary analyses considering the incidence of CTS of any severity or idiopathic CTS, the findings were similar.
"These findings, in conjunction with the results of other studies addressing more severe disease outcomes such as cardiovascular disease or dementia, have important clinical implications and should prompt a reassessment of bilateral oophorectomy in premenopausal women who are not at high genetic risk of ovarian cancer," the authors write.
One author disclosed financial ties to the pharmaceutical and medical technology industries.
Abstract/Full Text (subscription or payment may be required)
Physician's Briefing