March 29, 2017
Got the HPV Vaccine Before You Knew You Were Pregnant? Don't Worry
Accidental exposure after conception isn't linked to risks for baby, researchers say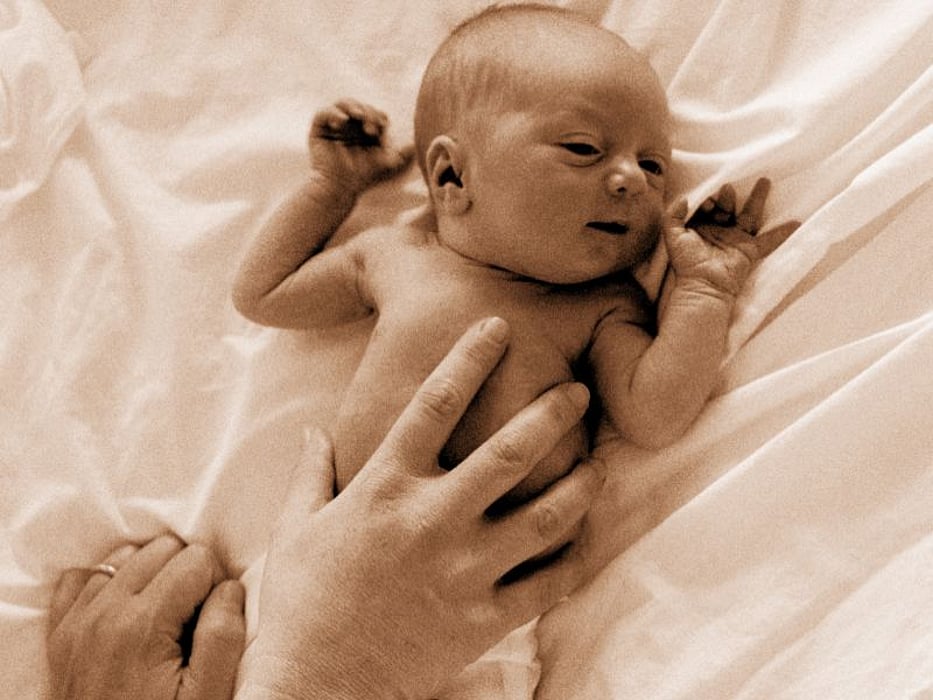 WEDNESDAY, March 29, 2017 (HealthDay News) -- The cancer-preventing HPV vaccine does not appear to have any ill effect on babies unintentionally exposed to it in the womb, researchers report.
Babies whose mothers were vaccinated against human papillomavirus (HPV) during pregnancy did not have a significantly higher risk for major birth defects, low birth weight, preterm birth or stillbirth, compared with unexposed babies, according to a new study.
"We found no support for an adverse effect on the unborn baby of HPV vaccination in pregnancy," said senior author Anders Hviid.
Hviid is a senior investigator with the Statens Serum Institute in Copenhagen, Denmark.
HPV is a sexually transmitted virus that's responsible for virtually all cases of cervical cancer, 95 percent of anal cancer and 70 percent of throat cancers, according to the U.S. National Cancer Institute.
HPV vaccines are recommended for all girls and women aged 9 to 26 years, to protect them against cervical cancer. More than 72 million females have been vaccinated worldwide, the study authors said in background notes.
Data on the safety of HPV vaccination during pregnancy is lacking, which prompted this new study, Hviid said.
"HPV vaccines are not recommended for use in pregnancy, but given the target group, inadvertent exposure will occur in early unrecognized pregnancies," Hviid said.
For the study, Hviid and his colleagues reviewed medical records for all Danish women whose pregnancy ended between October 2006 and November 2013. They wound up with more than 540,000 pregnancies in their evaluation.
The researchers identified about 1,700 pregnancies with inadvertent HPV vaccine exposure, Hviid said.
The research team then compared vaccinated and non-vaccinated women whose babies suffered an adverse birth outcome, to see if the HPV vaccine might have somehow affected the developing fetus.
"The study provides important information for the medical doctor who encounters this situation in clinical practice, and provides reassurance for the young women who are inadvertently vaccinated early in pregnancy," Hviid said.
A U.S. pediatrician agreed.
The study findings "are very reassuring that the administration of HPV vaccine anytime during pregnancy appears to be safe for both the pregnant woman and the infant," said Dr. Kathryn Edwards, chair of pediatrics with Vanderbilt University School of Medicine in Nashville.
Pediatricians and family doctors must continue to encourage HPV vaccination in girls and young women, as a means of preventing cervical cancer, said Edwards, who wrote an editorial accompanying the new study.
"The best time to administer the HPV vaccine is to give it before sexual activity begins," Edwards said. "In that way, HPV infection can be prevented."
Even though this study shows inadvertent exposure to be safe, Hviid said he still would not recommend that HPV vaccines be administered during pregnancy, since there's no evidence that the vaccination would benefit either mother or child at that point.
The study results and editorial were published in the March 30 issue of the New England Journal of Medicine.
A national advisory panel of the U.S. Centers for Disease Control and Prevention now says that young people who receive their first dose of the HPV vaccine before age 15 and the second dose at least 5 months later may be vaccinated in just two doses, instead of three, as was previously recommended.
The American Cancer Society also now supports the recommendation of a two-dose schedule for boys and girls who begin the vaccine regimen at ages 9 to 14.
More information
For more about HPV and cancer, visit the U.S. National Cancer Institute.
SOURCES: Anders Hviid, DrMedSci, senior investigator, Statens Serum Institute, Copenhagen, Denmark; Kathryn Edwards, M.D., chair, pediatrics, Vanderbilt University School of Medicine, Nashville, Tenn.; March 30, 2017, New England Journal of Medicine
Consumer News