June 9, 2020
Preoperative COVID-19 Incidence <;1 Percent in Pediatric Patients
Incidence of COVID-19 among children ranged from 0.22 to 2.65 percent at three U.S. children's hospitals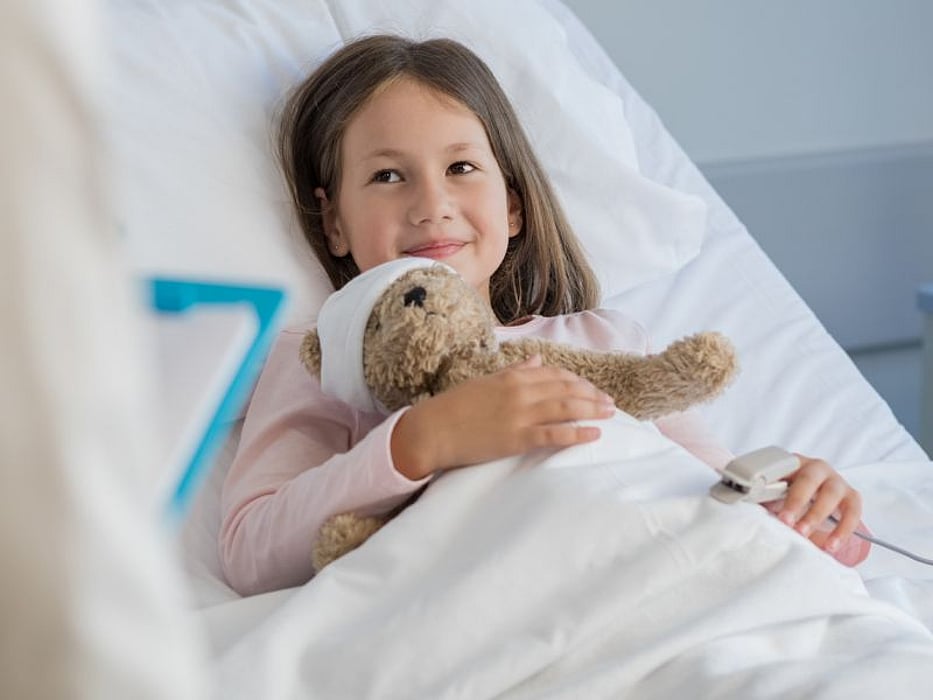 TUESDAY, June 9, 2020 (HealthDay News) -- Among children undergoing preoperative screening, the overall incidence of COVID-19 is less than 1 percent, with considerable variation between regions, according to a research letter published online June 4 in JAMA Surgery.
Elaina E. Lin, M.D., from The Children's Hospital of Philadelphia, and colleagues examined the incidence of COVID-19 in pediatric patients presenting for surgery at three U.S. children's hospitals that implemented universal preoperative screening. Data were included for 1,295 pediatric surgical patients (mean age, 7.35 years).
The researchers found that the incidence of COVID-19 was 0.93 percent overall. Across hospitals, the incidence differed significantly, varying from 0.22 to 2.65 percent. At the Children's Hospital of Philadelphia, 55.56 percent of patients from a single township had positive COVID-19 results compared with 1.51 percent of all other patients (risk ratio, 36.67). Fifty percent of the 12 patients with positive COVID-19 results had preoperative symptoms compared with 12.24 percent of the patients who tested negative for COVID-19. In patients with COVID-19, fever (25 versus 6.7 percent), rhinorrhea (16.7 versus 2.8 percent), and known COVID-19 exposure (20 versus 1.7 percent) were more common. In a multivariate analysis, associations with COVID-19 were seen for age (odds ratio, 1.10; 95 percent confidence interval, 1.00 to 1.23; P = 0.048) and American Society of Anesthesiologists emergent classification (odds ratio, 5.66; 95 percent confidence interval, 1.70 to 17.80; P = 0.001).
"As elective surgery resumes across the country, it is important to consider universal testing in the context of regional prevalence, local testing capability, and availability of personal protective equipment," the authors write.
Physician's Briefing