June 27, 2017
Two-Step Irradiance Better for Condyloma Acuminatum
Two-step irradiance schedule significantly reduced patients' pain versus single-dose cold compress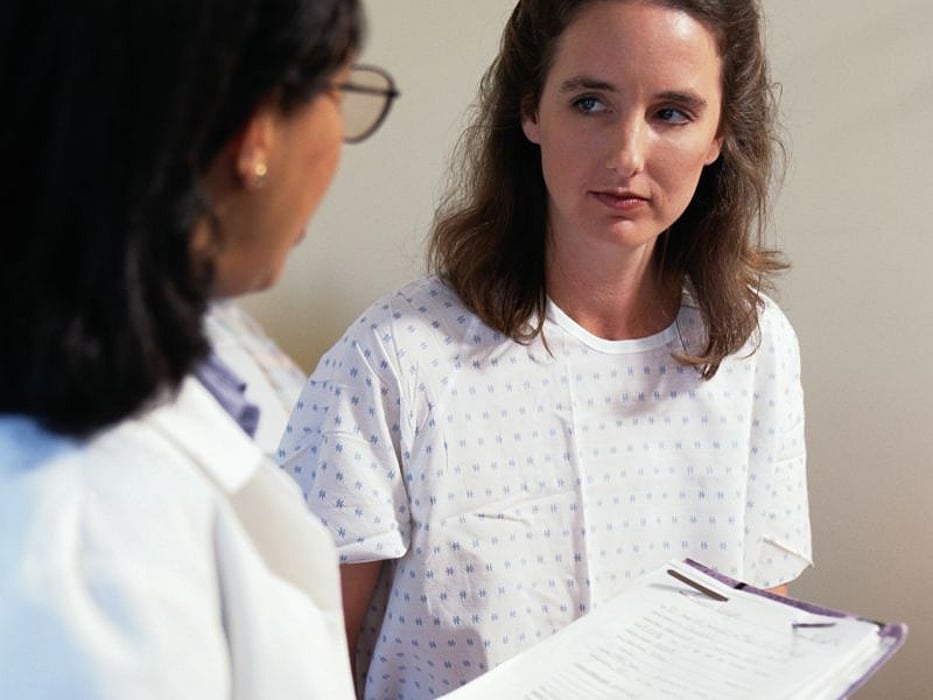 TUESDAY, June 27, 2017 (HealthDay News) -- For patients with condyloma acuminatum (CA), a two-step irradiance schedule is associated with a significantly greater reduction in pain during treatment than single-dose cold compress, according to a study published online June 22 in Lasers in Surgery and Medicine.
Xiaonan Shao, M.D., from the Third Affiliated Hospital of Soochow University in Changzhou, China, and colleagues conducted a prospective study involving 114 CA patients randomized into Group A (two-step irradiance schedule) and Group B (single-dose cold compress). At five, 10, 15, and 20 minutes during each photodynamic therapy (PDT) the authors recorded the numeric rating scales (NRS) of patients' pain.
The researchers observed no significant difference in the cure rate of patients in the two groups (97.1 versus 95.8 percent; P = 1.000). There were significant differences in the NRS scores at different time points and the number of PDT sessions (F =198.233 and 165.224, respectively; P < 0.05). Patients in Group A had significantly lower NRS scores than those in Group B (F = 82.762; P < 0.0001). The NRS scores at different positions also differed significantly (F = 28.286; P < 0.0001) Compared with those of the vulva and crissum, the NRS scores of the penis were significantly lower (P < 0.05).
"Compared with single-dose cold compress, two-step irradiance schedule could more significantly reduce the patients' pain degree during treatment, especially for vulva and crissum," the authors write.
Physician's Briefing