May 8, 2013
AATS: MnDCT Beats Chest X-Ray for Detecting Lung Cancer
MnDCT has similar radiation to X-ray, greater sensitivity for detecting new and recurrent cancer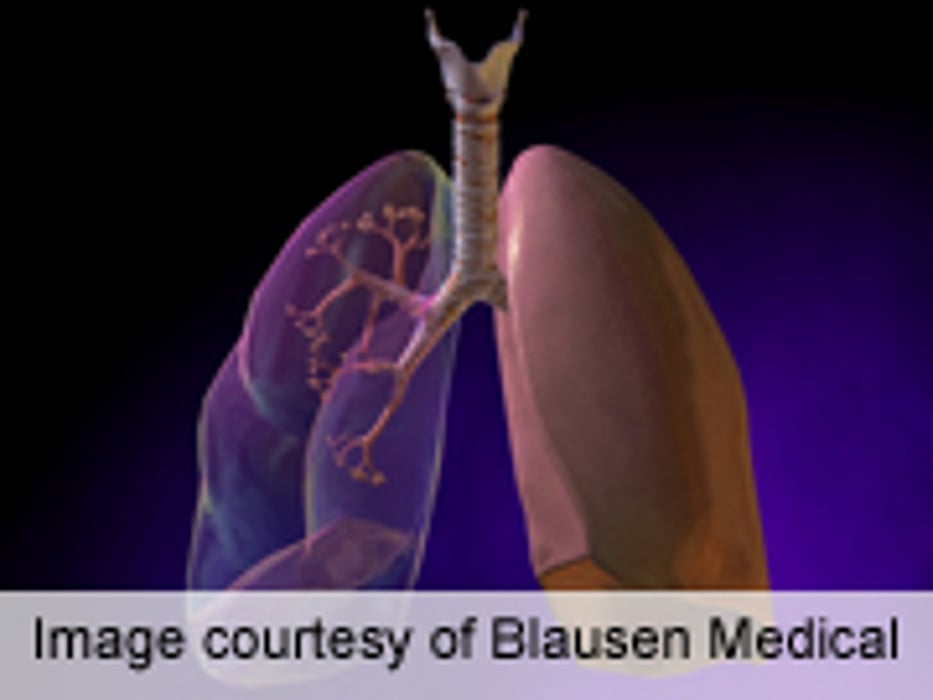 WEDNESDAY, May 8 (HealthDay News) -- Minimal Dose Computed Tomography Scan of the Chest (MnDCT) delivers a radiation dose comparable to that of chest X-ray (CXR), with greater sensitivity for detecting new or recurrent lung cancer, according to a study presented at the annual meeting of the American Association for Thoracic Surgery, held from May 4 to 8 in Minneapolis.
Waël Hanna, M.D.C.M, from the University of Toronto, and colleagues prospectively enrolled 311 patients after curative resection of lung cancer. Patients underwent surveillance MnDCT and CXR repeatedly from three to 60 months after surgery.
The researchers found that for the detection of new or recurrent lung cancer the sensitivity (94 versus 21 percent) and negative predictive value (99 versus 96 percent) of MnDCT were significantly higher than CXR. New or recurrent lung cancer was detected in 20 percent of patients, of which 78 percent had asymptomatic disease which was only noted on MnDCT. Detection of asymptomatic patients with MnCDT was mainly in the first or second year (67 and 26 percent, respectively). Most asymptomatic patients were treated with curative intent surgery or radiation (76 percent) and survived for a median of 69 months (compared with 25 months for the 24 percent of asymptomatic patients given palliative treatment).
"MnDCT offers the best of both worlds: on the one hand it allows for precise imaging close to what is produced from a standard CT scan, and on the other hand it only delivers a small amount of radiation which is comparable to what a regular X-ray would deliver and much less than a standard-dose CT scan," Hanna said in a statement. "More importantly, now we can detect recurrent lung cancer at a much earlier stage."
Physician's Briefing