March 17, 2014
Better Ruptured Abdominal Aortic Aneurysm Outcomes in U.S.
In-hospital survival, intervention rates, uptake of endovascular repair lower in England versus U.S.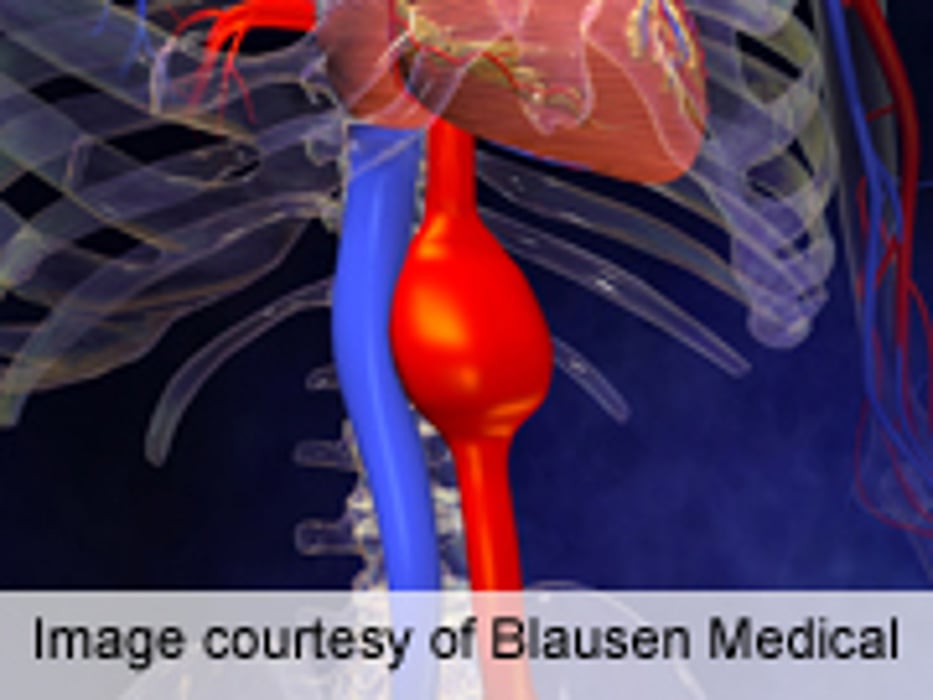 MONDAY, March 17, 2014 (HealthDay News) -- Outcomes for patients with ruptured abdominal aortic aneurysm (rAAA) are better in the United States than in England, with common factors suggesting strategies for outcome improvement, according to a study published in the March 15 issue of The Lancet.
Alan Karthikesalingam, Ph.D., from St. George's Vascular Institute in London, and colleagues compared data related to the outcomes of rAAA for 11,799 patients in England and 23,838 in the United States. Data were collected from the Hospital Episode Statistics for England and the Nationwide Inpatient Sample for the United States.
The researchers found that there was significantly lower in-hospital mortality in the United States versus England (53.05 versus 65.90 percent; P < 0.0001). In the United States versus England, there were more offers of intervention (open or endovascular repair) (80.43 versus 58.45 percent; P < 0.0001), and endovascular repair was more common (20.88 versus 8.54 percent; P < 0.0001). Both countries had similar rates of postintervention mortality (41.77 percent for England and 41.65 percent for the United States). In age- and sex-matched comparisons, these observations persisted. Reduced mortality correlated with increased use of endovascular repair, increased hospital volume for rAAA, high hospital bed capacity, hospitals with teaching status, and weekday admission, in both countries.
"In-hospital survival from rAAA, intervention rates, and uptake of endovascular repair are lower in England than in the USA," the authors write. "In England and the USA, the lowest mortality for rAAA was seen in teaching hospitals with larger bed capacities and doing a greater proportion of cases with endovascular repair. These common factors suggest strategies for improving outcomes for patients with rAAA."
Abstract
Full Text (subscription or payment may be required)
Editorial (subscription or payment may be required)
Physician's Briefing