September 29, 2014
Daytime Cholecystectomy May Be Better for Acute Cholecystitis
Night surgeries linked to more invasive procedures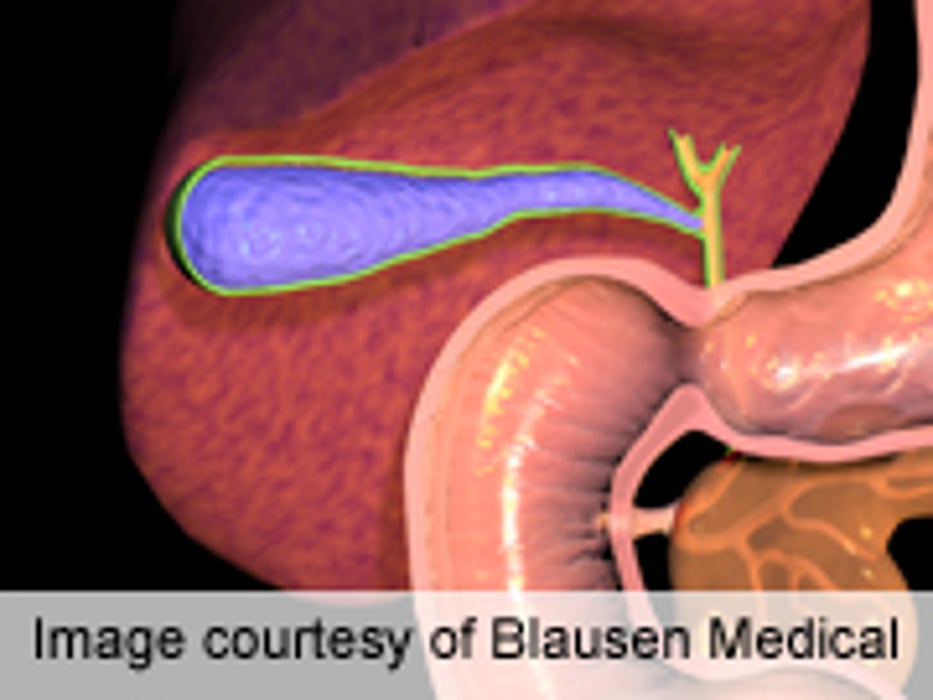 MONDAY, Sept. 29, 2014 (HealthDay News) -- Patients who require cholecystectomy for acute cholecystitis are more likely to have a minimally invasive procedure if they have the surgery during daytime rather than at night, according to a study published online Sept. 20 in the American Journal of Surgery.
Dennis Kim, M.D., of the Los Angeles Biomedical Research Institute, and colleagues examined data from 1,140 patients at two large urban referral centers with acute cholecystitis who underwent daytime (7 a.m. to 7 p.m.) versus nighttime (7 p.m. to 7 a.m.) cholecystectomy.
The researchers found that nighttime cholecystectomy was significantly associated with a higher conversion rate to open cholecystectomy (11 versus 6 percent). Nighttime cholecystectomy was not found to significantly affect overall length of stay or complication rate compared with daytime. Independent predictors of conversion to open surgery were nighttime cholecystectomy, age, and gangrenous cholecystitis, while the only predictor of complications was gangrenous cholecystitis.
"The urgency of removing the gallbladder is a topic of much debate among medical professionals," Kim said in an institute news release. "We found patients who underwent the surgery during normal working hours were more likely to have the minimally invasive surgical procedure than those undergoing the procedure at night. Those undergoing nighttime surgeries -- to a greater extent -- experienced more invasive gallbladder removal."
Full Article
Abstract
Full Text (subscription or payment may be required)
Physician's Briefing