March 13, 2020
Function, Cognition, Psych Well-Being Linked to Postop Death
Risk for one-year mortality rises with increasing risk factors among older adults undergoing major surgery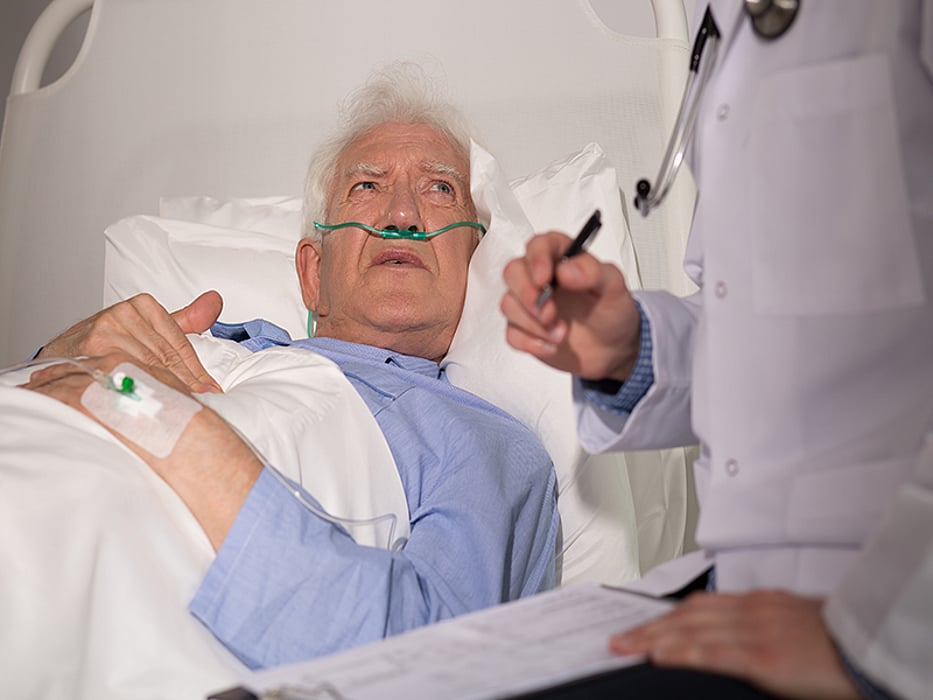 FRIDAY, March 13, 2020 (HealthDay News) -- Poor function, cognition, and psychological well-being are associated with mortality among older adults undergoing major surgery, according to a study published online March 11 in JAMA Surgery.
Victoria L. Tang, M.D., from the University of California in San Francisco, and colleagues conducted a retrospective analysis of a prospective cohort study involving participants aged 66 years or older who underwent one of three types of major surgery. The correlation between measures of physical, cognitive, and psychological function and one-year mortality was examined in 1,341 participants who underwent abdominal aortic aneurysm repair, coronary artery bypass graft, and colectomy.
Seventeen percent of participants died within one year of surgery. The researchers found that dependence for more than one activity of daily living (ADL), dependence for more than one instrumental ADL, the inability to walk several blocks, dementia, and depression were significantly associated with one-year mortality after adjustment for age, comorbidity burden, surgical type, sex, race/ethnicity, wealth, income, and education (adjusted hazard ratios, 2.76, 1.32, 1.64, 1.91, and 1.72, respectively). With increasing risk factors present, there was an increase in the risk for one-year mortality (10, 16.2, and 27.8 percent for zero, one, and two risk factors, respectively).
"Functional, cognitive, and psychological risk factors are associated with postoperative mortality," the authors write. "Incorporating these factors into the preoperative assessment is the first next step to improving care for older adults undergoing major surgery."
One author disclosed financial ties to Ooney Inc.
Abstract/Full Text (subscription or payment may be required)
Editorial (subscription or payment may be required)
Physician's Briefing