December 4, 2014
Longer Sugeries May Increase Risk of DVT, PE
Risk found lowest among patients who had the shortest surgeries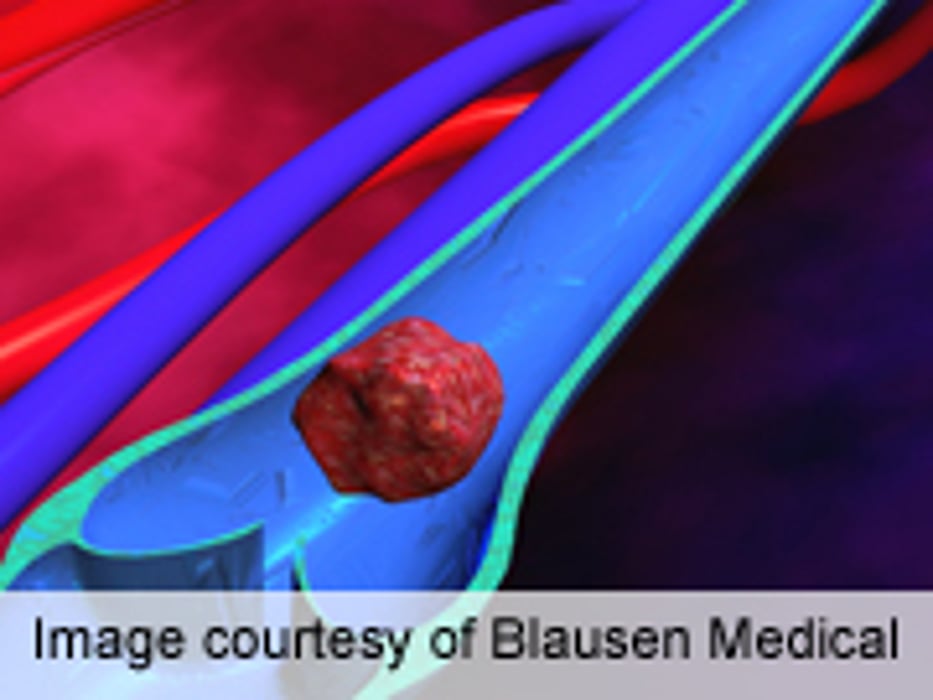 THURSDAY, Dec. 4, 2014 (HealthDay News) -- Longer surgery times appear to increase a patient's risk of deep vein thrombosis and pulmonary embolism, according to a new study published online Dec. 3 in JAMA Surgery.
Researchers analyzed data from 1,432,855 people who had surgery under general anesthesia at 315 U.S. hospitals between 2005 and 2011.
Of those patients, 0.96 percent developed a venous thromboembolism after surgery, 0.71 percent developed a deep vein thrombosis, and 0.33 percent developed a pulmonary embolism. Patients who had the longest operations were 1.27 times more likely to develop a venous thromboembolism than those who had average-length surgeries. The risk was lowest among patients who had the shortest surgeries.
"Given the observational design of our study, it is not possible to definitively conclude that the observed relationship between surgical duration and venous thromboembolism incidence reflects a strict cause-and-effect relationship," John Y.S. Kim, M.D., of the Northwestern University Feinberg School of Medicine in Chicago, and colleagues write.
Physician's Briefing