September 27, 2013
Post-Hip Replacement Mortality Drops in England and Wales
Posterior approach, thromboprophylaxis, and spinal anesthesia linked with decreased mortality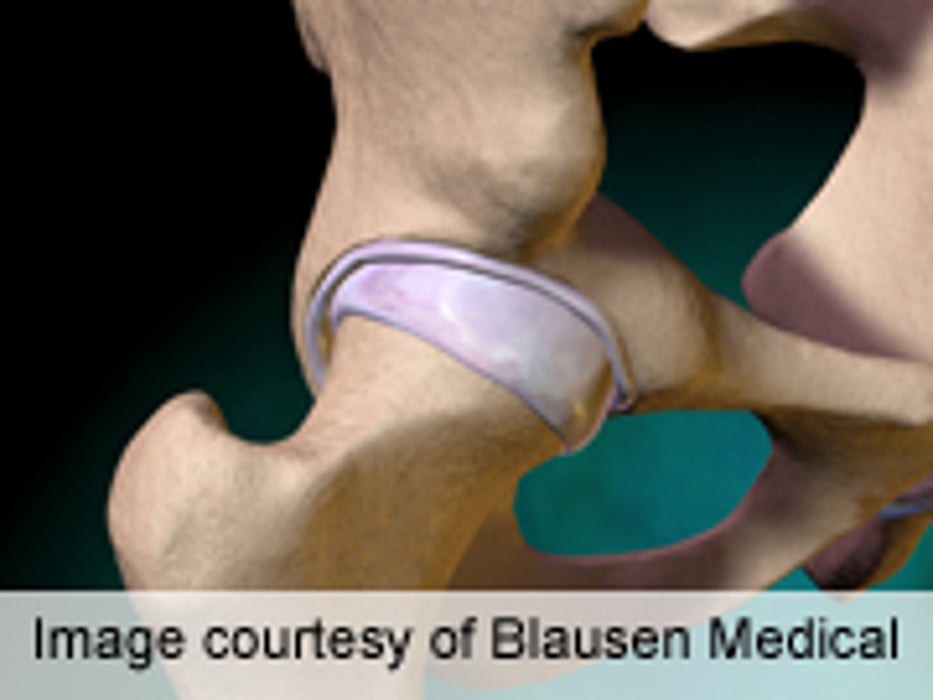 FRIDAY, Sept. 27 (HealthDay News) -- Postoperative mortality following total hip replacement has decreased in England and Wales, according to research published in the Sept. 28 issue of The Lancet, a theme issue on surgery.
Linda P. Hunt, Ph.D., of the University of Bristol in the United Kingdom, and colleagues analyzed data for April 2003 to December 2011 from the National Joint Registry for England and Wales to assess mortality after hip replacements and identify perioperative factors that reduce deaths.
The researchers found that 409,096 primary hip replacements were performed to treat osteoarthritis. Death within 90 days following primary hip replacement decreased from 0.56 percent in 2003 to 0.29 percent in 2011. Clinical factors that were significantly associated with reduced mortality included posterior surgical approach (hazard ratio [HR], 0.82); mechanical thromboprophylaxis (HR, 0.85); chemical thromboprophylaxis with heparin, with or without aspirin (HR, 0.79); and use of spinal anesthetic (HR, 0.85).
"Adoption of posterior surgical approach, mechanical and chemical prophylaxis, and spinal anesthesia could, if causally related, reduce mortality further," the authors write.
Abstract
Full Text (subscription or payment may be required)
Editorial (subscription or payment may be required)
Physician's Briefing