July 29, 2014
Post-Op Pneumonia Prevention Program Effective
Wider adoption could improve postoperative outcomes, cut overall health care costs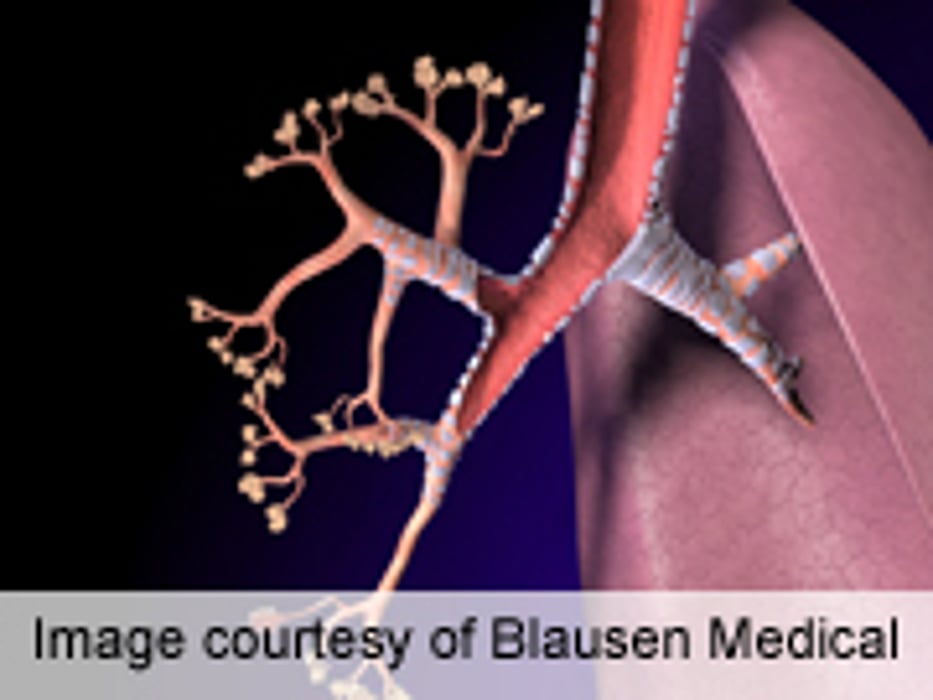 TUESDAY, July 29, 2014 (HealthDay News) -- Adoption of a standardized pneumonia prevention program can achieve a substantial and sustained reduction in postoperative pneumonia incidence in non-mechanically ventilated patients, according to a study published online July 23 in JAMA Surgery.
Hadiza S. Kazaure, M.D., from the Stanford University School of Medicine in California, and colleagues evaluated (2008 to 2012) a standardized postoperative ward-acquired pneumonia prevention program introduced in 2007 on the surgical ward of a university-affiliated Veterans Affairs hospital. Postintervention pneumonia rates were compared and the cost savings attributable to the program were estimated.
The researchers found that over the study period there were 18 cases of postoperative pneumonia among 4,099 at-risk patients hospitalized on the surgical ward (a case rate of 0.44 percent), a drop of 43.6 percent from the preintervention rate (0.78 percent; P = 0.01). The postintervention rate in this ward was 582 percent lower than the overall pneumonia rate in the American College of Surgeons National Surgical Quality Improvement Program (ACS-NSQIP) of 2.56 percent. By applying the national average of $46,400 in attributable health care cost of postoperative pneumonia and a similar 43.6 percent decrease in pneumonia rate to ACS-NSQIP hospitals, approximately 6,118 pneumonia cases could be prevented, at a cost savings of more than $280 million.
"The standardized pneumonia prevention program achieved substantial and sustained reduction in postoperative pneumonia incidence on our surgical ward; its wider adoption could improve postoperative outcomes and reduce overall health care costs," the authors write.
Abstract
Full Text (subscription or payment may be required)
Editorial (subscription or payment may be required)
Physician's Briefing