August 7, 2012
Donor Obesity Ups Risk of Poor Pediatric Transplant Outcome
Severe obesity in donor increases risk of graft loss, mortality in pediatric liver transplant recipients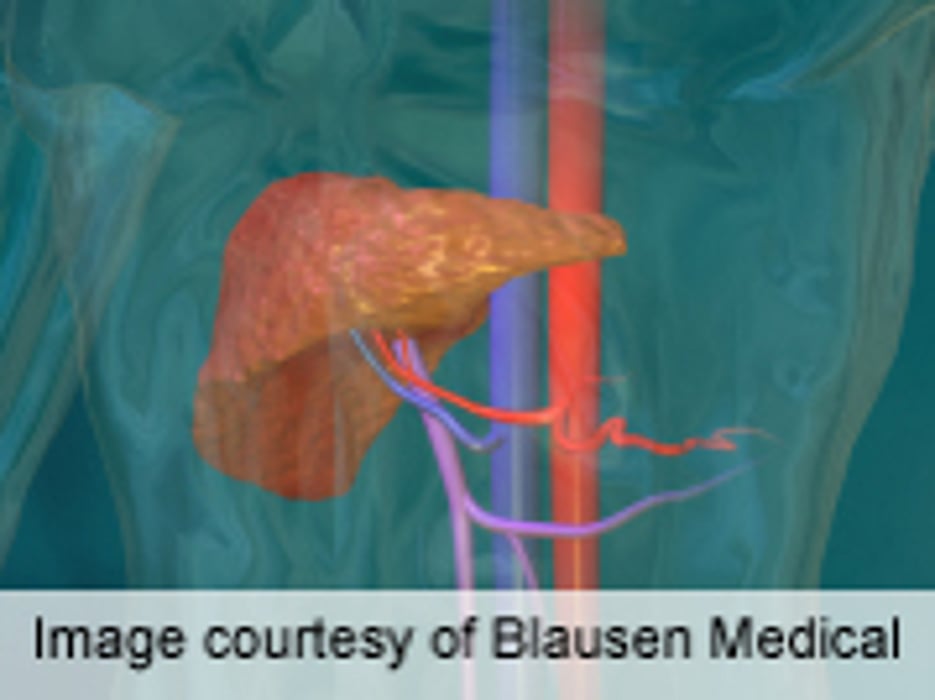 TUESDAY, Aug. 7 (HealthDay News) -- Severe obesity, but not overweight, in adult donors is a risk factor for graft loss and mortality in pediatric liver transplant recipients, according to a study published in the August issue of Liver Transplantation.
To clarify whether donor body mass index (dBMI) affects pediatric recipient outcomes, Emily Rothbaum Perito, M.D., from the University of California San Francisco, and colleagues analyzed data from the United Network for Organ Sharing for 3,788 pediatric liver transplants performed from 2004 to 2010.
The researchers found that, for children receiving adult donor livers, a dBMI of 25 to <35 kg/m² had no correlation with graft or patient survival, but a dBMI of ≥35 kg/m² significantly increased the risk of graft loss (hazard ratio [HR], 2.54) and death (HR, 3.56). In univariate or multivariate analyses there was no correlation between dBMI and graft loss or mortality for pediatric donors. Liver donors were commonly overweight or obese, but this did not affect post-transplant obesity. Even after adjustment for recipient, donor, and transplant risk factors, severe obesity (BMI ≥35 kg/m²) in adult donors increased the risk of graft loss and mortality.
"In summary, this analysis suggests that adults with a dBMI of 25 to <35 kg/m² may be acceptable candidates for living donor or deceased donation," the authors write. "Because of the increasing prevalence of overweight donors, further research on the impact of donor obesity and graft steatosis on pediatric liver transplantation as well as the role of obesity in decision making about donor acceptability is needed."
Abstract
Full Text (subscription or payment may be required)
Physician's Briefing