March 1, 2013
N-acetylcysteine Use Improves Liver Graft Survival
Drug limits postoperative complications, boosts function of suboptimal grafts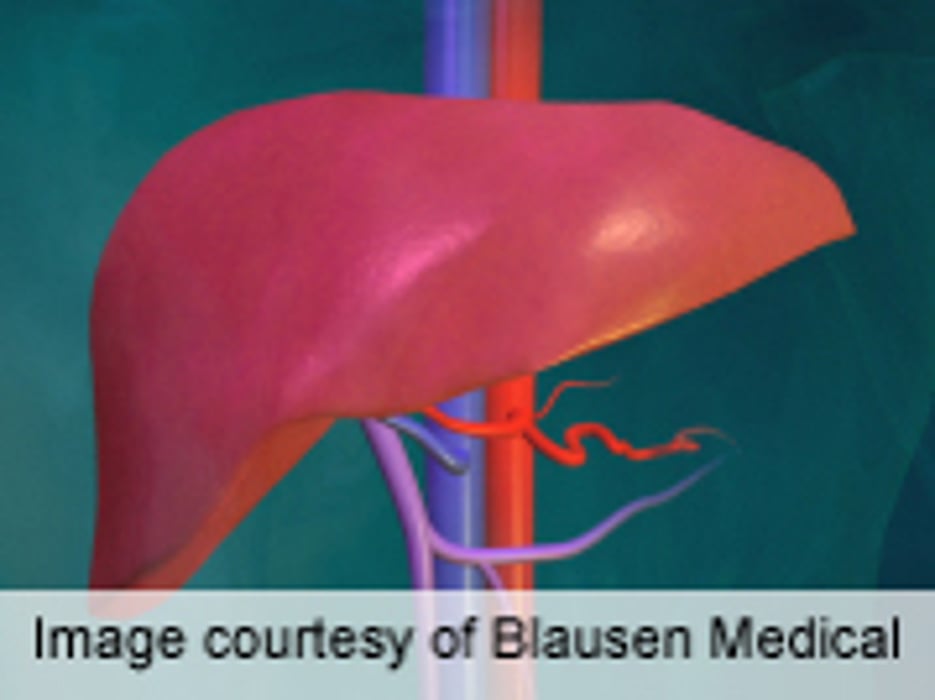 FRIDAY, March 1 (HealthDay News) -- Liver graft survival, postoperative complications, and the prevalence of primary liver dysfunction in suboptimal grafts are all significantly improved by the infusion of N-acetylcysteine (NAC) during liver procurement, according to research published in the February issue of Liver Transplantation.
Francesco D'Amico, M.D., Ph.D., of the University Hospital of Padua in Italy, and colleagues conducted a prospective, randomized trial involving 140 liver grafts from deceased donors that were transplanted into adult candidates with chronic liver disease. The authors sought to determine whether an infusion of NAC during liver procurement (69 patients) affected post-liver transplantation (LT) outcomes for these patients compared with controls (71 patients).
At three and 12 months, the liver graft survival rates were significantly higher (93 and 90 percent, respectively) for grafts procured with NAC versus standard protocols (82 and 70 percent, respectively), the researchers found. Postoperative complications were also significantly lower in patients who received grafts procured with NAC versus standard protocols (23 versus 51 percent). In patients who received suboptimal groups (61 patients), liver grafts from the NAC group were associated with a significantly lower incidence of primary liver dysfunction compared with controls (15 versus 32 percent).
"In conclusion, we propose that organ harvesting with the NAC protocol is one of the possible tools for improving LT results," the authors write. "This harvesting procedure should be used in the context of a multimodal strategy aimed at improving the outcomes of LT, increasing the use of suboptimal livers, and extending and standardizing the use of such relevant resources."
Abstract
Full Text (subscription or payment may be required)
Editorial (subscription or payment may be required)
Physician's Briefing