May 1, 2014
Doctors Regrow Large Areas of Muscle Lost in Injured Soldiers
Trauma patients regained some function in severely damaged legs with first-time procedure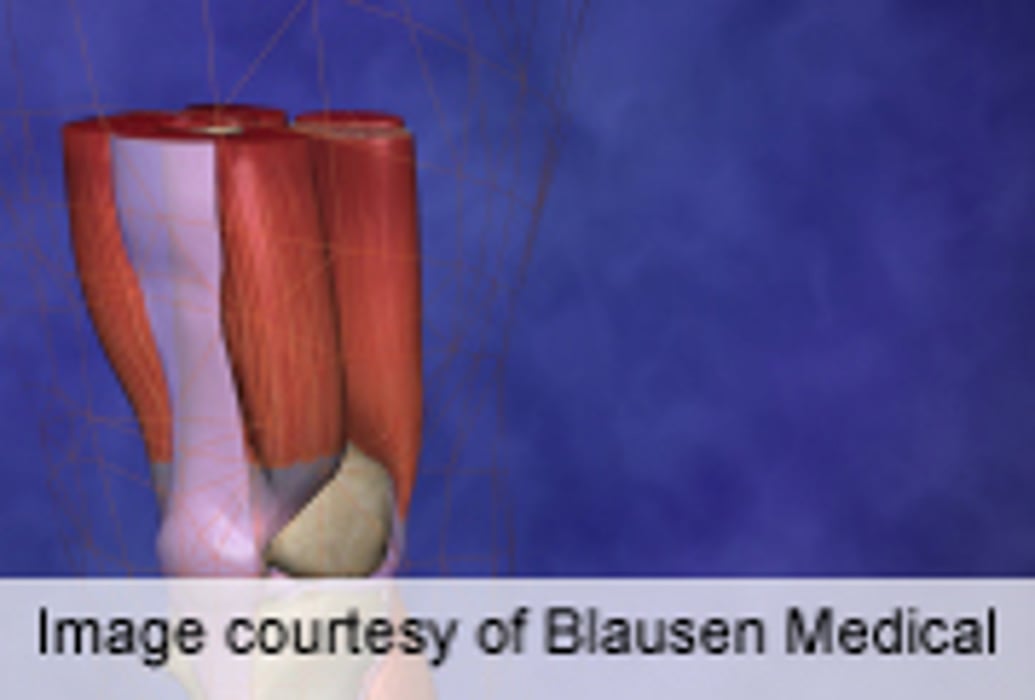 THURSDAY, May 1, 2014 (HealthDay News) -- Doctors now can grow back large amounts of muscle lost to a traumatic injury, using tissue drawn from pigs as a "homing beacon" to coax the body's own stem cells into repairing the wound. The findings were published in the April 30 issue of Science Translational Medicine.
Stephen Badylak, D.V.M., Ph.D., M.D., of the University of Pittsburgh and McGowan Institute for Regenerative Medicine, and colleagues, after testing the process on mice, started a clinical trial involving five men aged 27 to 37. All had lost between 58 to 90 percent of muscle in one of their legs. The men underwent surgery that cut away all the scar tissue from the wound location, and then surgeons implanted the extracellular matrix into the wound. The patients all started aggressive rehabilitation within two days of the surgery, Badylak said in a Tuesday journal news briefing. This was done to provide the stem cells guidance in the repair of muscle.
The goal was to improve their ability to perform day-to-day tasks such as walking up stairs, getting out of a chair, and raising a leg to a sitting position. Three of the five patients had at least a 25 percent improvement in function following the treatment, and all five reported improved quality of life, the researchers reported.
"These peptides that are released serve as a homing device for the body's own stem cells," Badylak said. Stem cells located in nearby human tissues are drawn to the site of the wound, where they begin replacing the lost muscle.
Full Article
Abstract
Full Text (subscription or payment may be required)
Physician's Briefing