April 11, 2018
Civilian Prehospital Tourniquets Linked to Reduction in Mortality
Prehospital tourniquets used in 17.6 percent of patients with peripheral vascular injuries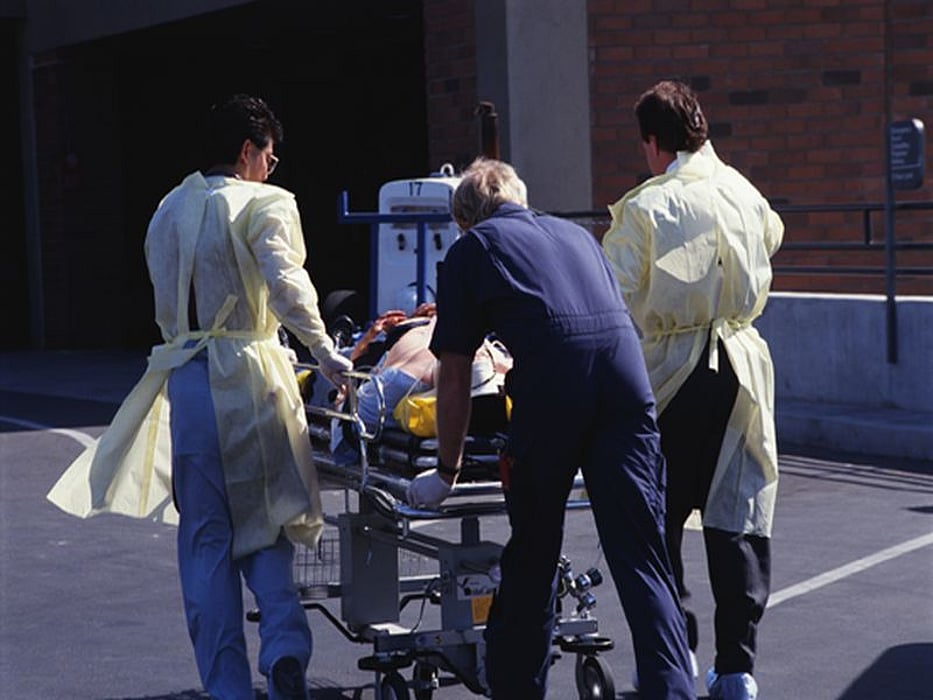 WEDNESDAY, April 11, 2018 (HealthDay News) -- Civilian prehospital tourniquet application is associated with a six-fold mortality reduction in patients with peripheral vascular injuries, according to a study published in the Journal of the American College of Surgeons.
Pedro G.R. Teixeira, M.D., from the University of Texas at Austin, and colleagues retrospectively reviewed the cases of 1,026 patients who suffered peripheral vascular injuries and were admitted to 11 level I trauma centers from January 2011 through December 2016. Cases were evaluated for prehospital tourniquet use.
The researchers found that prehospital tourniquets were used in 17.6 percent of patients. Tourniquet time averaged 77.3 minutes. Of the 98 patients who had traumatic amputations, 35.7 percent had a tourniquet. Use of tourniquets was independently associated with survival (adjusted odds ratio [OR], 5.86; adjusted P = 0.015) after multivariable analysis. Delayed amputation rates were not significantly different between the groups (1.1 versus 1.1 percent; adjusted P = 0.473).
"More aggressive prehospital application of extremity tourniquets in civilian trauma patients with extremity hemorrhage and traumatic amputation is warranted," the authors write.
Abstract/Full Text (subscription or payment may be required)
Physician's Briefing