December 6, 2017
Different Weight Loss Patterns Observed Following Bariatric Sx
Mean weight loss of 38.2 kg (28.4 percent), 18.8 kg (14.9 percent) seven years after RYGB, LAGB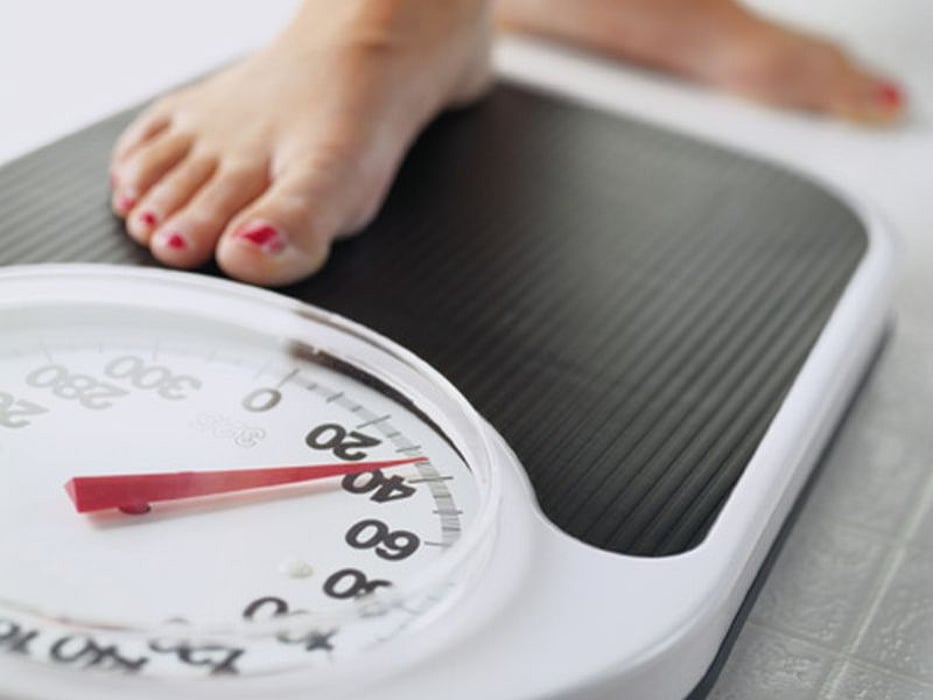 WEDNESDAY, Dec. 6, 2017 (HealthDay News) -- Different weight loss patterns are observed following Roux-en-Y gastric bypass (RYGB) and laparoscopic adjustable gastric banding (LAGB), with much of the weight loss maintained over time, according to a study published online Dec. 6 in JAMA Surgery.
Anita P. Courcoulas, M.D., M.P.H., from the University of Pittsburgh Medical Center, and colleagues examined long-term weight change and health status among 2,348 participants, of which 1,738 underwent RYGB and 610 underwent LAGB; follow-up weight was obtained for 1,300 of 1,569 participants eligible for a year-seven visit.
The researchers found that the mean weight loss was 38.2 kg or 28.4 percent of baseline weight at seven years after RYGB; mean weight regain was 3.9 percent between years three and seven. Mean weight loss was 18.8 kg or 14.9 percent of baseline weight seven years after LAGB, with regain of 1.4 percent. There were six distinct weight change trajectory patterns for RYGB and seven for LAGB. Seven years following both procedures, dyslipidemia prevalence was lower than at baseline; prevalence of diabetes and hypertension was lower following RYGB only. Of those with diabetes at baseline, the proportion in remission at one, three, five, and seven years was 71.2, 69.4, 64.6, and 60.2 percent, respectively, for RYGB, and 30.7, 29.3, 29.2, and 20.3 percent, respectively, for LAGB.
"Following bariatric surgery, different weight loss patterns were observed, but most participants maintained much of their weight loss," the authors write.
Several authors disclosed financial ties to the pharmaceutical and nutrition industries.
Abstract/Full Text
Editorial (subscription or payment may be required)
Physician's Briefing