March 30, 2020
Higher Risk for Bone Fractures Seen After Bariatric Surgery
Risk highest with gastric bypass versus vertical banded gastroplasty or gastric banding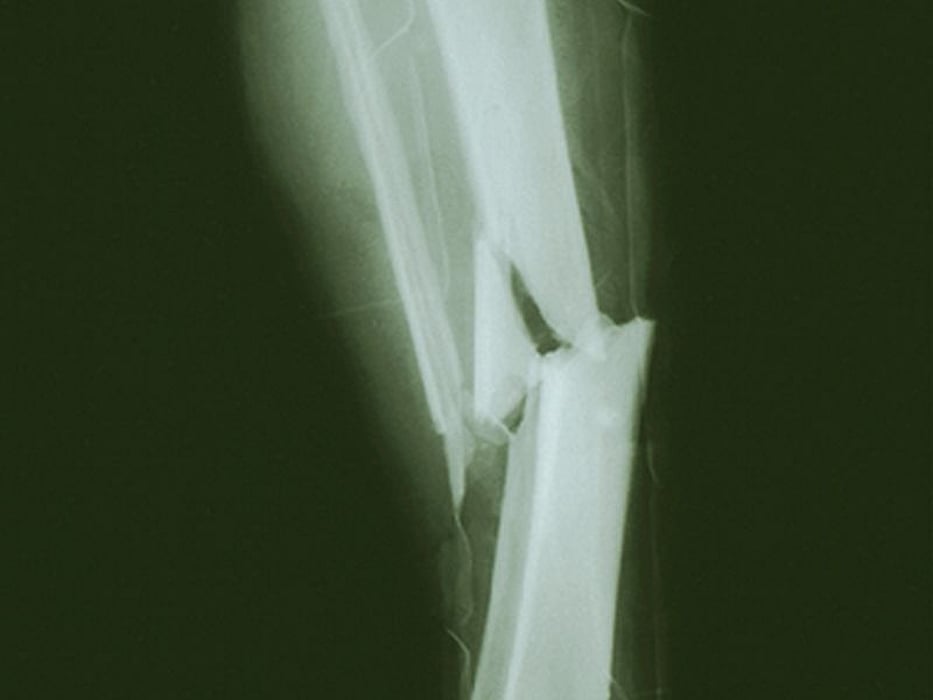 MONDAY, March 30, 2020 (HealthDay News) -- The risk for bone fracture is increased after gastric bypass surgery, according to a study published online March 3 in the Journal of Internal Medicine.
Sofie Ahlin, M.D., of the University of Gothenburg in Sweden, and colleagues used data from the Swedish Obese Subjects Study and the Swedish National Patient Register to investigate the association between different bariatric surgery procedures and fracture risk. The analysis included a median follow-up of 15.1 to 17.9 years for 2,007 patients treated with bariatric surgery (13.3 percent gastric bypass, 18.7 percent gastric banding, and 68.0 percent vertical banded gastroplasty) and 2,040 matched control patients with obesity.
The researchers found that the highest incidence rate for first-time fracture was seen in the gastric bypass group (22.9 per 1,000 person-years) compared with 10.4 for the vertical banded gastroplasty, 10.7 for gastric banding, and 9.3 per 1,000 person-years for controls. Compared with each group, the risk for fracture was increased in the gastric bypass group (control group: adjusted hazard ratio [aHR], 2.58; gastric banding group: aHR, 1.99; and vertical banded gastroplasty group: aHR, 2.15).
"Our findings highlight the need for long-term follow-up of bone health for patients undergoing this treatment," the authors write.
Two authors disclosed financial ties to the pharmaceutical industry.
Abstract/Full Text (subscription or payment may be required)
Physician's Briefing