January 31, 2022
Surgical Fixation No Better for Dorsally Displaced Distal Radius Fracture
No significant benefit observed in terms of wrist function at 12 months for surgical fixation with K-wires versus cast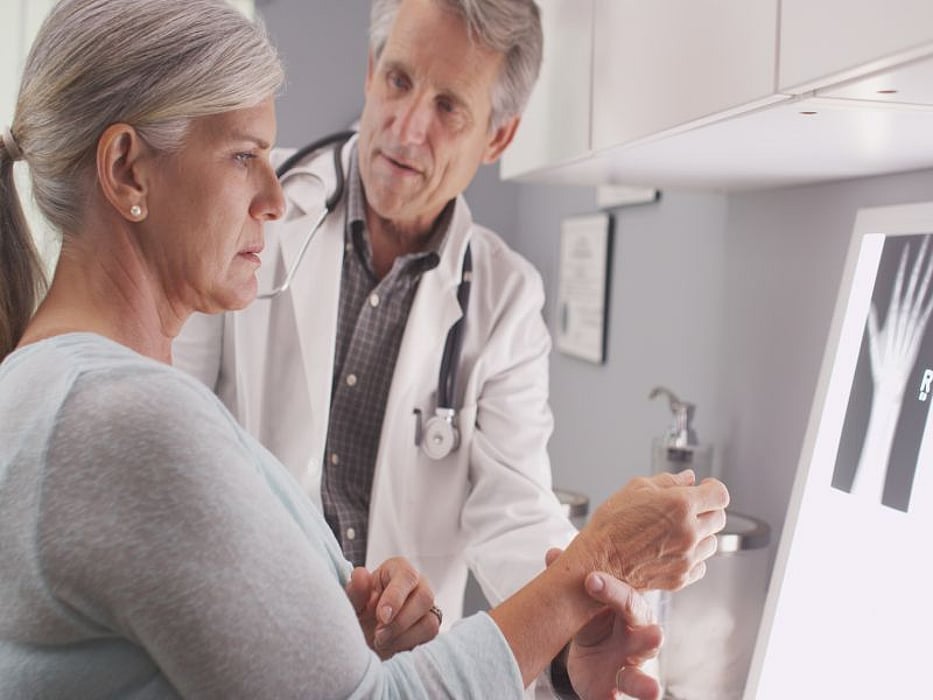 Adobe Stock
MONDAY, Jan. 31, 2022 (HealthDay News) -- Surgical fixation with K-wires does not improve patients' wrist function at 12 months compared with a cast among patients with dorsally displaced distal radius fracture, according to a study published online Jan. 19 in The BMJ.
Matthew L. Costa, Ph.D., from the University of Oxford in the United Kingdom, and colleagues conducted a multicenter randomized clinical superiority trial at 36 hospitals in the U.K. National Health Service. Five hundred adults aged 16 years or older with a dorsally displaced fracture of the distal radius were randomly assigned to a molded cast or surgical fixation with K-wires (255 and 245, respectively).
The researchers found no significant difference in the Patient Rated Wrist Evaluation score at 12 months (mean, 21.2 and 20.7 in the cast and surgical fixation groups, respectively; adjusted mean difference, −0.34 [95 percent confidence interval, −4.33 to 3.66; P = 0.87]). At earlier time points, no difference was seen. Overall, 13 percent of the cast group participants needed surgical fixation for loss of fracture position in the first six weeks compared with one revision surgery in the surgical fixation group (odds ratio, 0.02; 95 percent confidence interval, 0.001 to 0.10).
"A cast is an acceptable first line treatment following manipulation of a dorsally displaced fracture of the distal radius," the authors write. "Careful follow-up is needed as one in eight patients treated with a cast required subsequent surgical intervention as the fracture reduction could not be maintained."
Physician's Briefing