October 1, 2020
Switching Skin Antiseptics Could Reduce Surgical Site Infections
Use of alcoholic chlorhexidine gluconate tied to lower risk for infection compared with povidone-iodine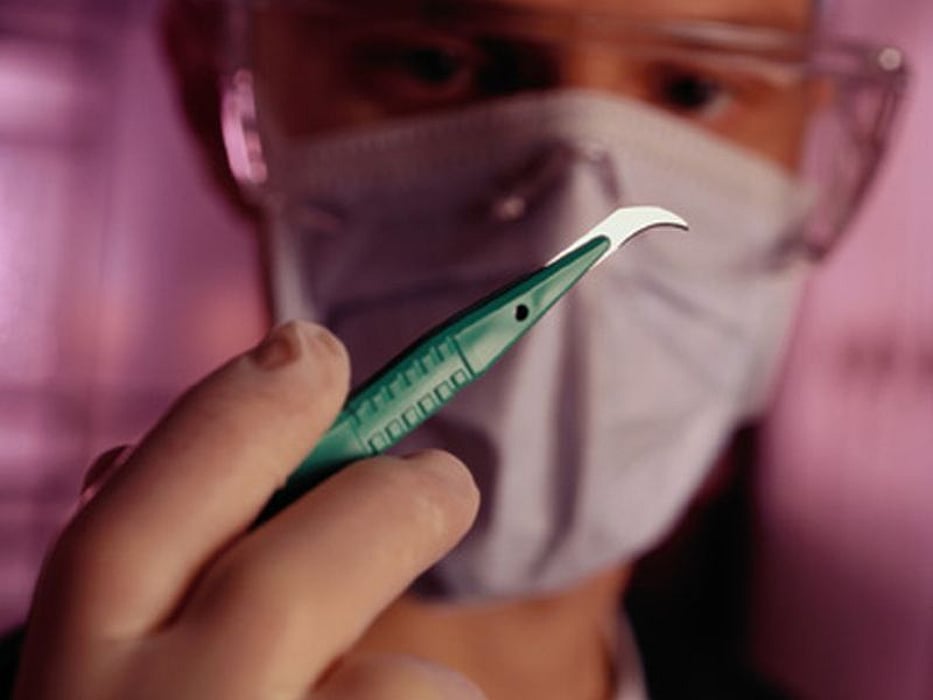 THURSDAY, Oct. 1, 2020 (HealthDay News) -- Alcoholic formulations of chlorhexidine gluconate (CHG) seem to be safe and effective in preventing surgical site infections in clean surgery, according to a review published online Sept. 1 in the Annals of Surgery.
Ryckie G. Wade, from the University of Leeds in the United Kingdom, and colleagues conducted a systematic literature review and network meta-analysis to evaluate the efficacy of CHG- and povidone-iodine (PVI)-based skin antiseptics for preventing surgical site infections in adults undergoing clean surgery.
Based on 17 studies comparing five antiseptics in 14,593 individuals, the researchers found that the overall rate of surgical site infection was 3 percent. The most effective antiseptic was alcoholic CHG 4 to 5 percent, which halved the risk for surgical site infection versus aqueous PVI (relative risk [RR], 0.49; 95 percent confidence interval [CI], 0.24 to 1.02) and alcoholic PVI (RR, 0.51; 95 percent CI, 0.21 to 1.27). Only patients exposed to PVI experienced adverse events related to antiseptic application.
"Our findings concur with the literature on contaminated and clean-contaminated surgery, and endorse guidelines worldwide which advocate the use of alcoholic CHG for preoperative skin antisepsis," the authors write.
Abstract/Full Text (subscription or payment may be required)
Physician's Briefing