July 19, 2021
Testosterone Therapy for Hypogonadism May Cut Risk for CV Events
Risk for myocardial infarction or stroke lower with testosterone therapy among men with hypogonadism and other cardiovascular risk factors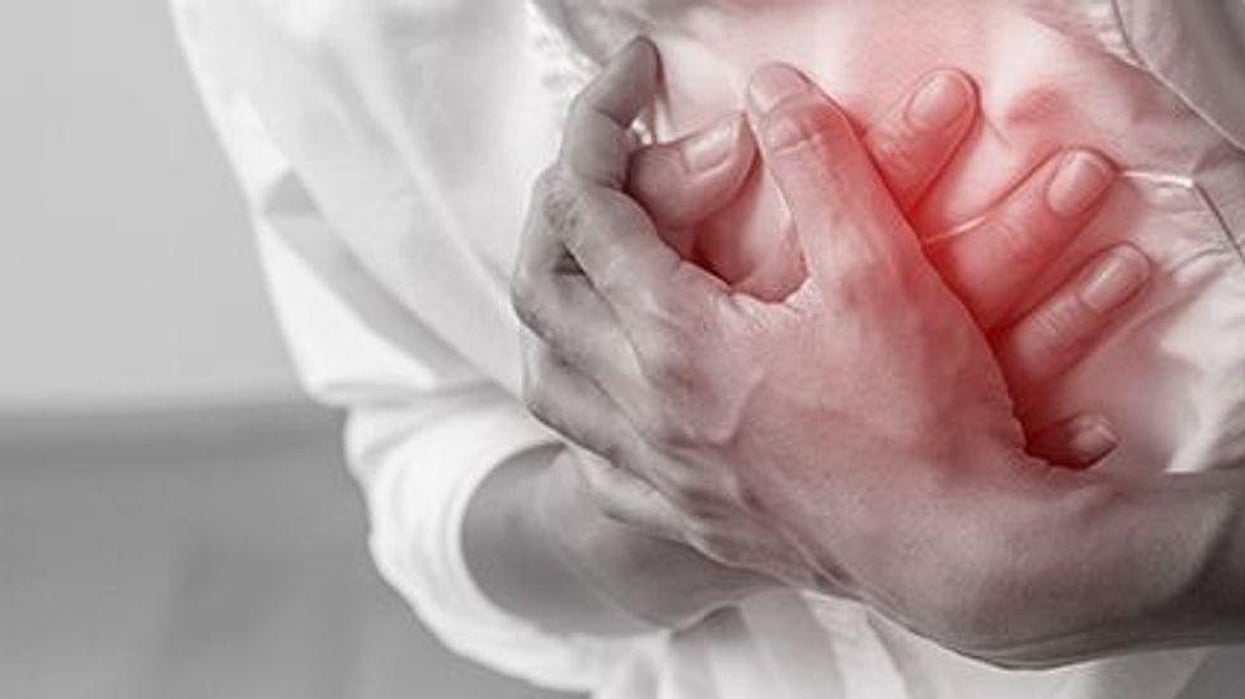 MONDAY, July 19, 2021 (HealthDay News) -- Testosterone therapy may reduce the risk for cardiovascular events in men with low testosterone and other cardiovascular risk factors, according to a study presented at the annual congress of the European Association of Urology, held virtually from July 8 to 12.
Ahmad Al-Qudimat, from Hamad Medical Corporation in Doha, Qatar, and colleagues investigated the long-term effectiveness and safety of three-monthly testosterone undecanoate (TU) to treat hypogonadism. The analysis included 412 men who received parenteral TU for up to 12 years and 393 men who opted against TU treatment (controls). The men, who were considered at high risk for heart attack or stroke owing to family history, blood pressure, cholesterol, diabetes, or weight, were followed for 10 years.
The researchers found that in the TU therapy group, 16 died, but none suffered a heart attack or stroke. In the control group, 74 men died, 70 had a heart attack, and 59 suffered a stroke. Even when accounting for the age difference between the groups (baseline age, 57.7 years in the TU group and 63.7 years in the control group), for men younger than 55 years, the risk for heart attack and stroke was cut by 24.7 percent in the TU group; for men older than 60 years, the risk was reduced by 15.5 percent. Additionally, there was improvement noted in all classical cardiovascular risk factors (glycemic control, lipids, and C-reactive protein) in the TU group, while worsening was observed in the control group.
"The numbers involved and the fact that the trial was not randomized mean it's still difficult to draw any hard conclusions," Maarten Albersen, M.D., Ph.D., from the European Association of Urology, said in a statement. "A new trial is now underway, aiming to recruit 6,000 participants, and this should provide definitive answers on the cardiovascular risks or even benefits of hormone therapy in men with low testosterone."
Physician's Briefing