October 30, 2020
U.S. COVID-19 Cases Top 9 Million
In past week, the United States recorded more than 500,000 new cases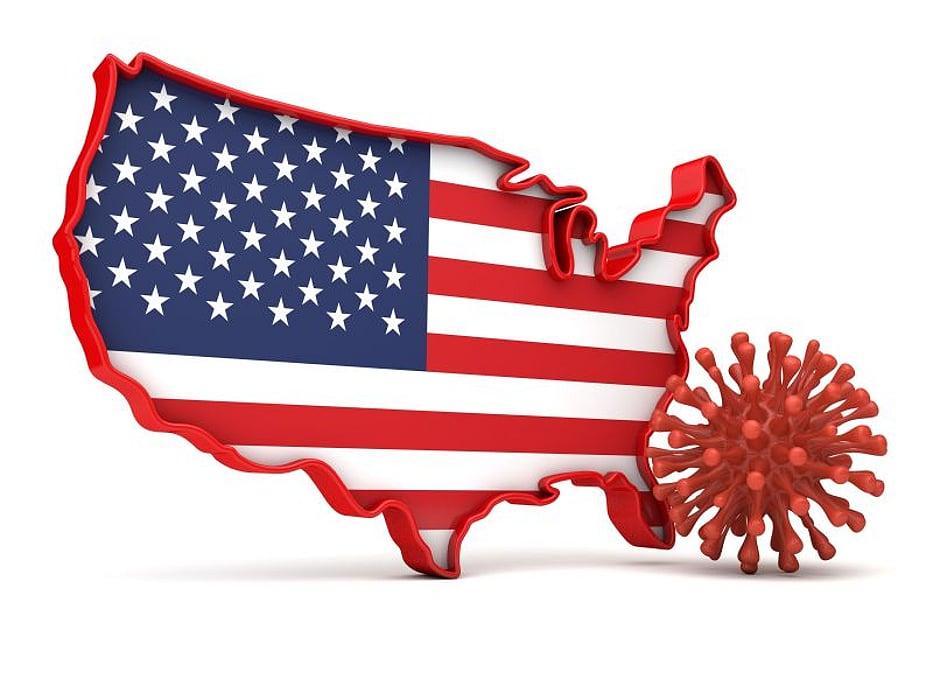 FRIDAY, Oct. 30, 2020 (HealthDay News) -- Nine million COVID-19 cases. That was the somber threshold the United States crossed on Thursday, and it was accompanied by another record-breaking number: 90,000 new daily cases.
During the past week, the United States has recorded more than 500,000 new cases, The New York Times reported. That is an average of more than 77,000 cases a day. More total cases have been identified in the United States than in any other country, and nine states reported daily records on Thursday, the newspaper said. Among them: More than 2,000 new COVID-19 cases in Colorado; more than 6,400 new cases in Illinois; and more than 1,000 new cases in New Mexico.
"There is no way to sugarcoat it: We are facing an urgent crisis, and there is an imminent risk to you, your family members, your friends, your neighbors," Gov. Tony Evers of Wisconsin said Thursday, The Times reported. Evers' state had been hit hard by COVID-19: More than 200 coronavirus deaths have been announced during the past week, and as case numbers have exploded, hospitals have strained. But Wisconsin is not alone. The surge that started in the Upper Midwest and rural West has now spread far beyond, sending infection levels soaring in places like El Paso, Chicago, and Rexburg, Idaho, according to The Times.
In the seven-day period ending Thursday, 24 states added more cases than in any other seven-day stretch of the pandemic, the newspaper said. Daily reports of deaths from the virus still remain far below their spring peaks, averaging around 800 a day, but those have also started to climb, The Times reported.
The latest statistics offer little hope that the pandemic is easing. Reports of new cases are increasing in 42 states, The Times reported. Northeastern states, including New Jersey and Rhode Island, are seeing infection numbers rise after months of stability. In North Dakota, where more than 5 percent of the population has now tested positive -- the biggest share of any state -- reports of new cases continue to soar.
Physician's Briefing