May 19, 2014
AUA: BTX-A Alternative to Surgery for Neurogenic Bladder
Second study shows beneficial effect for patients with refractory overactive bladder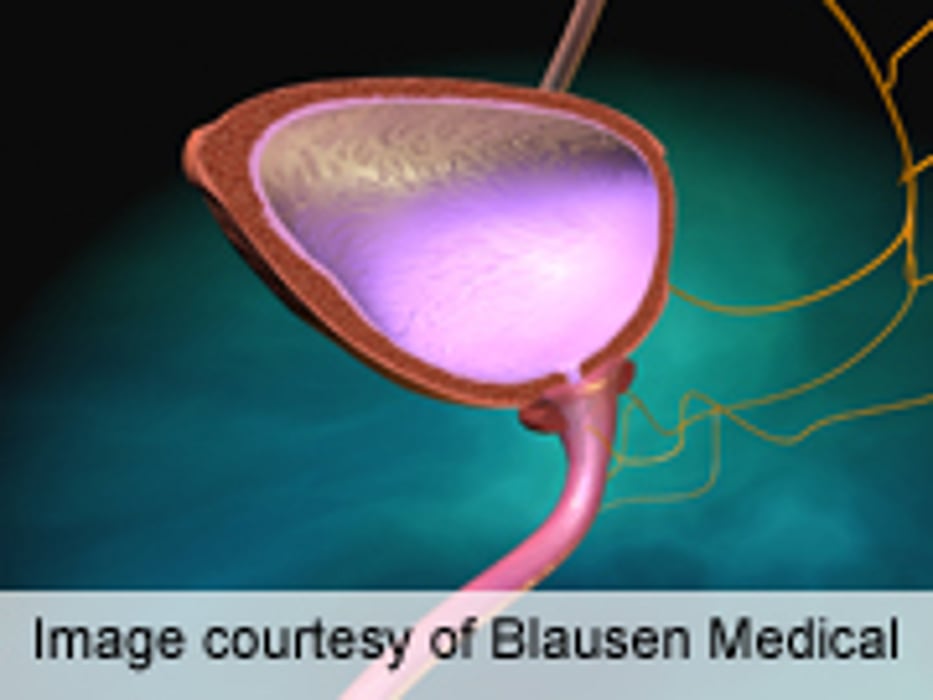 MONDAY, May 19, 2014 (HealthDay News) -- According to two new studies, botulinum toxin-A (BTX-A) is an alternative to urinary reconstruction for patients with anticholinergic refractory neurogenic detrusor over activity (NDO), and BTX-A can reduce urinary frequency in refractory overactive bladder. These findings were presented at the annual meeting of the American Urological Association, held from May 16 to 21 in Orlando, Fla.
Michael E. Aberger, M.D., from the University of Kansas in Kansas City, and colleagues conducted a retrospective chart review of 59 patients with anticholinergic refractory NDO, seen from 2003 to 2013. The researchers found that 34 patients underwent reconstructive surgery for NDO and the remaining patients were managed with BTX-A injections (available since 2011). There were nearly four open surgeries for NDO per year in the first eight years, and this number was reduced to fewer than two per year after introduction of BTX-A in 2011.
Yao-Chi Chuang, M.D., from the Kaohsiung Chang Gung Memorial Hospital in Taiwan, and colleagues randomized patients with idiopathic overactive bladder to receive a single instillation of liposomal onabotulinumtoxin A (LP-09) or saline. The researchers observed a reduction in urinary frequency with LP-09 treatment versus placebo, with a statistically significant treatment-associated frequency reduction at four weeks (P < 0.03). Treatment also correlated with a reduction in the frequency of urgency events, but this was not statistically significant.
"BTX-A, however, is proving to be an effective solution for bladder disorders with patients experiencing little to no side effects, improved bladder function, and potentially avoiding more invasive surgery options," Roger Dmochowski, M.D., from the University of Texas Medical Branch at Galveston, said in a statement.
Lipella Pharmaceuticals funded the Chuang study.
Physician's Briefing